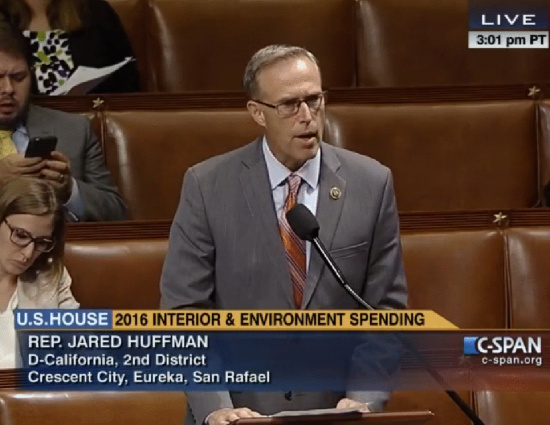 Ever since Dylann Roof, a militant, Confederate flag-waving racist, murdered nine people inside a church in Charleston, South Carolina, lawmakers across the country have been emboldened to call out that battle flag for the divisive, slavery-endorsing symbol it has always been.
A bill to remove the flag from South Carolina's Statehouse recently passed the state Senate and faces a vote in the House of Representatives today. But as your Facebook feed can probably attest, the debate hasn't been confined to the South.
Here in California, Senator Steve Glazer (D-Orinda) introduced a bill that would ban schools and other public property from having the names of Confederate leaders. So Lee Elementary School in Long Beach (named after Confederate military commander Robert E. Lee) would have to change its name, as would another Lee Elementary in San Diego.
Sacramento Bee columnist Dan Walters suggests that the bill could also force the Mendocino County town of Fort Bragg to change its name. The town, like the military base in North Carolina, is named after Braxton Bragg, a Confederate general considered a bumbler tactically and an irritable asshole personally.
Walters argues that the letter of the proposed law could force Fort Bragg to adopt a new name, or at least change the name of its official facilities, such as City Hall.
Meanwhile, U.S. Congressman Jared Huffman, who represents us here in California's 2nd Congressional District, recently added a pair of amendments to a bill with the snappy name "the Interior Appropriations Act of 2015." Those amendments would prevent stores in National Parks from selling Confederate flag merchandise and prevent graves in any Federal cemetery from being adorned with Confederate flags.
Here's the press release from Huffman's office:
The U.S. House of Representatives last night unanimously approved two amendments offered by Congressman Jared Huffman (D-San Rafael) to prevent the future sale of Confederate flag merchandise in National Park Service (NPS) stores and to disallow any grave in any Federal cemetery operated by the Park Service to be decorated with a Confederate flag.

"While many concessionaires have agreed to follow the request of the National Park Service, I am dismayed by reports that some will continue to sell items with Confederate flag imagery," said Huffman. "I am very pleased that the House has now, in a bipartisan manner, supported my amendments and joined the movement to end the public promotion of the cruel, racist legacy of the Confederacy."

In June, the National Park Service urged gift shops and bookstores to stop the sale of Confederate flag merchandise. Huffman's amendment to the Interior Appropriations Act of 2015 would prevent the future sale of all non-educational merchandise, whether belt buckles, lapel pins, or posters. In some Southern states with "Confederate Memorial Day," the National Park Service currently allows local organizations to decorate Confederate graves with Confederate flags. NPS policy is to remove these flags as quickly as possible after the "Confederate Memorial Day." Huffman's amendment would prevent them from allowing the local organizations to decorate the graves in the first place.
Here's video of Huffman speaking in support of the amendment on the House floor: