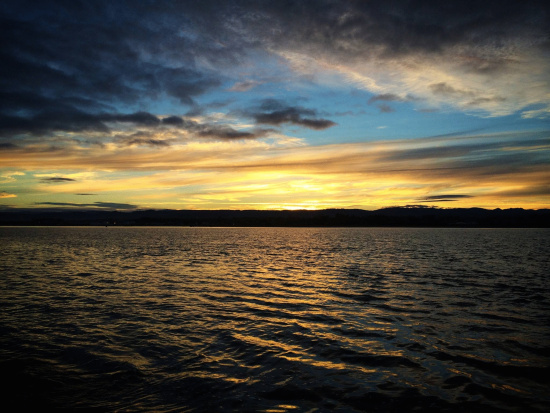 http://mycoastalphoto.com/ – You could enter! By Jennifer Savage.
Shark Week
In less disgusting ocean news, the Discovery Channel is once again foisting Shark Week upon us. In a world less-driven by sensationalism, this would mean a chance to learn all about one of our planet's most fascinating and beautiful predators. But because fear, outrage and hype draw far more views than facts, delight or understanding, we get the former. It makes scientists crazy!
If you're swimming with the sharks this week, consider also following along with David Shiffman, a Southern Fried Science contributor and marine biologist studying shark feeding ecology and conservation via Twitter or Facebook.
You can find out more about projects studying and saving sharks in tomorrow's Ocean Night film, What the Sea Gives Me:
Finally, revisit your Humboldt shark stories available here.
From Little Ol' Arcata to the World: Cleaning Up the Coast
You've likely heard of International Coastal Cleanup Day, but did you know the event has its beginnings​ right​ here in Humboldt County? Coastal Cleanup Day began as a program of the N​orthcoast ​E​nvironmental ​C​enter​, grew to be celebrated worldwide​ and is the single largest volunteer event in support of the marine environment.
Last year, ​over ​1,0​00 Humboldt County Coastal Cleanup ​Day ​volunteers removed over ​8 tons of trash and recyclables from our beaches, rivers, bay and estuaries. Coupled with efforts throughout the state and around the world, Coastal Cleanup Day ​makes a quantitive difference in how much trash enters our ocean. ​
In cooperation with the California Coastal Commission, the Northcoast Environmental Center will again ​organize at least 40 cleanups throughout Humboldt County​ – a feat requiring an immense amount of staff time and community coordination and is seeking sponsorships to help make the event even more of a success. Sponsorship options range from $250 to $2,000 levels and you can contact me at jsavage@yournec.org for all the details.
New Law Strengthens MPA Enforcement
Environmental, law enforcement, and coastal groups from throughout California applauded the recent signing of a bill strengthening the enforcement of the state's marine protected areas (MPAs). The law, which takes effect in January 2016, allows the Department of Fish and Wildlife and other law enforcement agencies to better combat poaching and illegal fishing in the areas off the state's coastline by allowing agencies to cite MPA violators with an infraction or a misdemeanor.
All violations currently are treated as misdemeanors; violations oftentimes were not prosecuted as priority crimes sending the wrong message to would-be poachers; the new law is expected to result in better enforcement.
Need North Coast MPA regs? Right here.
Burton on Birds
Explore North Coast Seakayaking Association invites the public to a free lecture featuring Ken Burton on Monday, July 13 from 6 to 8 p.m. at the Humboldt Bay Aquatic Center, 921 Waterfront Dr., Eureka. Burton will discuss the identification basics and ecology of the commoner aquatic and marine birds of northwest California. His talk will emphasize learning to recognize families and genera – and will have lots of nice photos!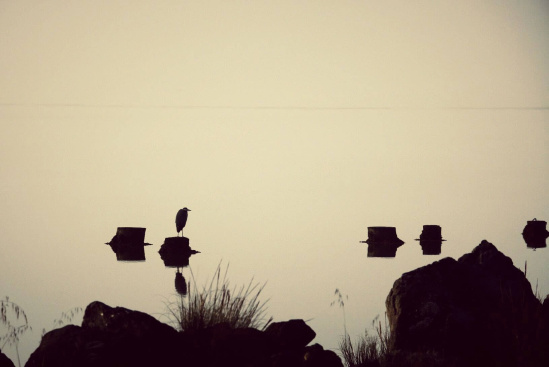 Burton is a local birder and ornithologist, past President of the Redwood Region Audubon Society and currently coordinates RRAS' Saturday morning Arcata Marsh walk program. He is the author of Common Birds of Northwest California and Common Birds of the Arcata Marsh and Wildlife Sanctuary. He is also the Tour Director at Redwood Adventures in Orick.
For #Humboldt County Contestants, Another Chance To Win With Photos
The California Ocean and Coastal Amateur Photography Contest features photographs that reflect the importance that the coast and ocean has for California residents and the role that the Coastal Commission, Natural Resources Agency and Ocean Protection Council have played in preserving coastal and marine resources.
Entry is free and open to all amateur photographers. Full details here – and winning photos will be on display locally in December at the Humboldt Bay National Wildlife Refuge.
#EarthIsBlue
From our friends at NOAA:
When astronauts first launched toward the moon and looked back at our planet for the first time, they made an unexpected discovery: Earth is Blue. We will be sharing a photo each day and a video each week highlighting the wonder and beauty of these special places and the work we do to protect them.

Join us as we explore America's national marine sanctuaries and share your own images of our national marine sanctuaries using the hashtag #EarthIsBlue.
Did You Make It This Far?
Hey! Tune into Coastal Currents today at noon – with news of Mike Dronkers' imminent departure from KHUM, this will be the second-to-last CC he co-hosts. Topic? Humboldt County coastal haps, natch!
Jennifer Savage directs the NEC's coastal programs and chairs Humboldt County's Surfrider Chapter.