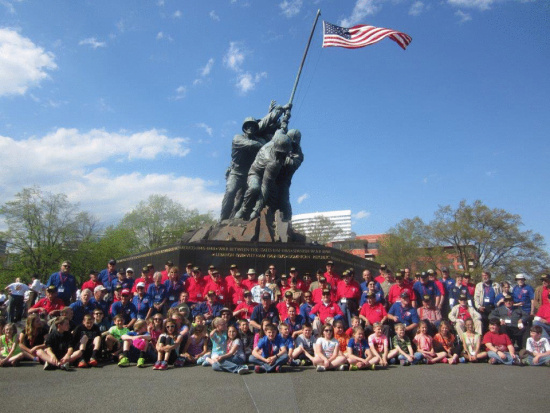 Veterans from Humboldt, Del Norte, and Trinity counties are bound for Washington, D.C. on Thursday to reflect upon their service in World War II and Korea. North Coast Honor Flight raised funds locally to ensure that their trip is free.
Honor Flight organizer and Vietnam veteran Steve Justus spoke with KHUM today about this years' honor flight.
They don't talk much about explosive details. They talk about what the can opener was like, and who was where, and what this ship looked like… Mostly they just ease back into that time in their life when, as those young boys, they actually saved a nation.
Justus said that Honor Flight also helps bring closure to many of these soldiers' experience. "One of the more common themes that I hear from them was, 'I finally got my parade.'"
Justus spoke of a tank soldier who fought in Okinawa who spent his later years working at a gas station in Rio Dell. "These people are around us and they've been around us all our lives, and we haven't known it."
Keeping the trip free for veterans was easy, said Justus.
"We just put a call out to Humboldt county and said 'folks, this is what we'd like to do and if you'd like to support us, please send us money.' And the money just started rolling in."
He later reiterated his gratitude for "Humboldt county, the most generous place in the world."
Listen to his KHUM interview below.