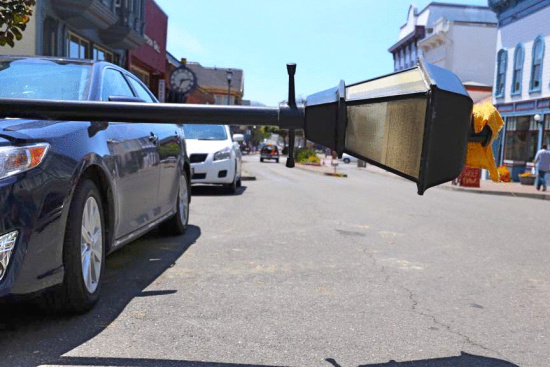 Diane and Bill Louie are a very nice, bubbly couple from Albany, California. They had a little time on their hands, so where did they decide to get their tourism on? Like any sensible Bay Area dwellers, they came to beautiful, historic Old Town, Eureka! Thank you for making us your destination, Louies!
But, while we don't like to admit it to non-locals, Eureka, as we know, has a few problems, one of which the Louies experienced first hand, sadly. Little did they know that Old Town is infested with … gravity. (Dun dun duuuuun.)
After a fun afternoon taking in the sights and shops of our picturesque little town, the Louies returned to their car on Second Street between F and G streets to find that it had been senselessly attacked by a kamikaze lamppost.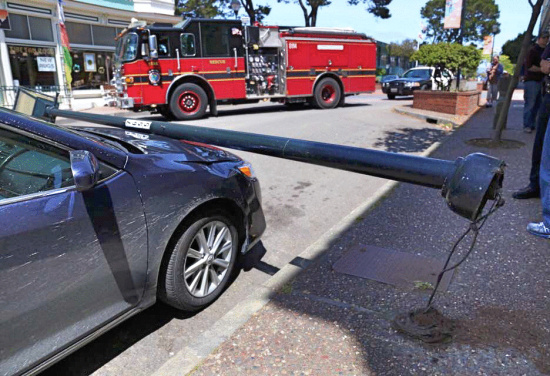 "It just fell over," Diane said a witness to the gravity told her. She maintained good humor through the ordeal, but did note that this was her new car!
"How new?" we asked.
"Oh, OK. Like a year," she replied.
Emergency personnel on the scene told us that the lamppost may have been bumped but that they were still investigating. The base of the post did look a little rusty, but LoCO admits that we are not experts on public lighting fixtures. No one was injured.
Anyway, watch out, tourists! Gravity!