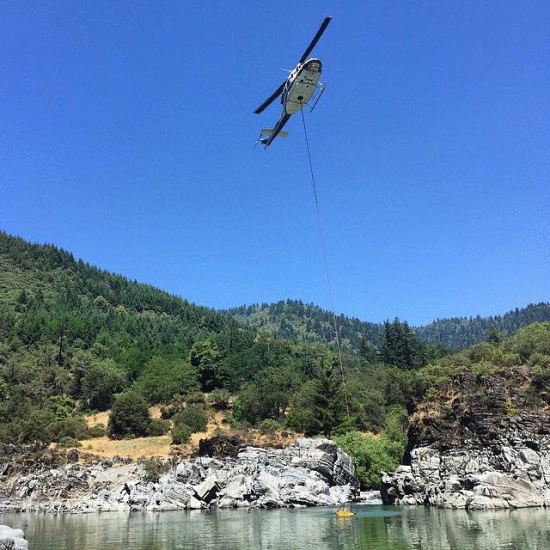 A helicopter scoops water from the Trinity River into its bucket. Photo provided by Lauren Voigtlander.
Firefighters have contained 95 percent of the Saddle fire as of Saturday, and a public town hall meeting was held this morning to discuss transitioning power back to local fire crews.
Fire Information Center Officer Zach Ellinger said during a phone interview that local Hayfork crews now represent almost all of the firefighters still battling the blaze.
"There is still some interior burning, but the perimeter is looking good," Ellinger said. "We hope to be at 100 percent by the end of this week."
During this morning's meeting, firefighters also discussed fire suppression and rehabilitation tactics.
"Repairing habitat areas was the main point of discussion," Ellinger said. "We're transitioning from fire suppression to fire rehabilitation."