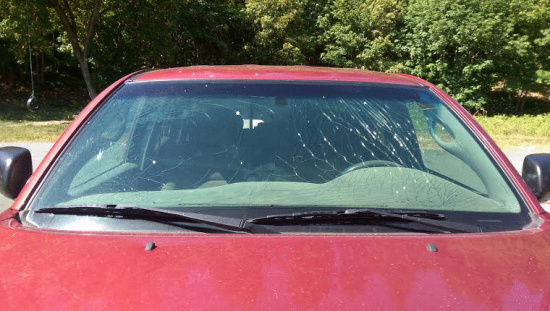 Humboldt County Sheriff's Office press release:
On 06-04-2015 at about 8:20 a.m. the Sheriff's Office responded to a possible explosive device that was detonated inside of a vehicle. The 2008, red, Toyota, pickup truck was parked in the parking lot in front of the Willow Creek Apartments off Highway 96, Willow Creek.

When the deputy arrived on scene he contacted the 23 year old, male victim, who owned the pickup truck. The victim told the deputy he was away from his residence this morning and when he returned home he saw black smoke coming from inside of the cab area of his Toyota pickup truck, which he had left parked in front of his residence. The victim said he immediately called 9-1-1. The pickup never caught on fire.

The deputy then looked at the Toyota pickup truck. The deputy noticed the doors to the pickup appeared to be bowed outwards and the front windshield to the vehicle was shattered. It appeared to the deputy that some type of an explosive device was detonated inside of the cab area to the pickup.

The deputy then secured the pickup and scene for any possible evidence. Deputies with the Sheriff's Office who are trained in explosive ordinance disposal were contacted and arrived on scene along with an evidence technician. Deputies are currently on scene conducting an investigation, collecting evidence and checking the area for any possible witnesses. No one was injured in this explosion.

Anyone with information for the Sheriff's Office regarding this case or related criminal activity is encouraged to call the Sheriff's Office at 707-445-7251 or the Sheriff's Office Crime Tip line at 707-268-2539.