UPDATE, 10:20 a.m.: More photos from the Fortuna Police Department: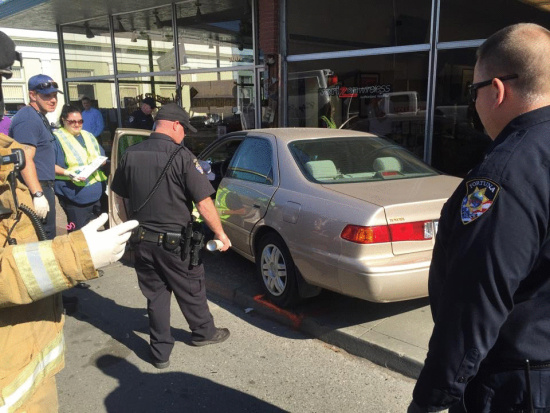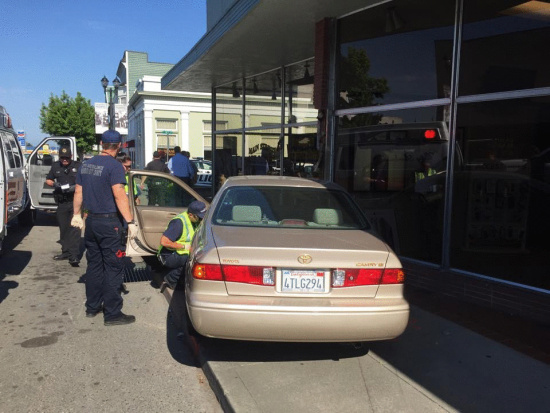 ###
UPDATE, 10:07 a.m.: More photos flow in, showing that yes, in fact, the car did crunch into the building. Thank you, Dennis Wayne Finley Jr.: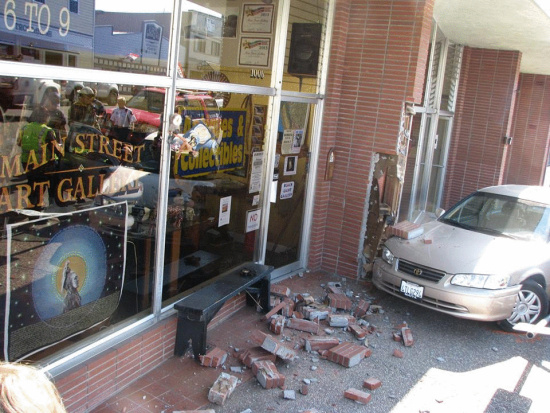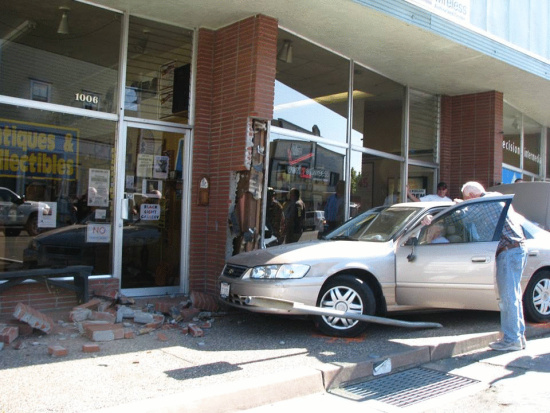 ###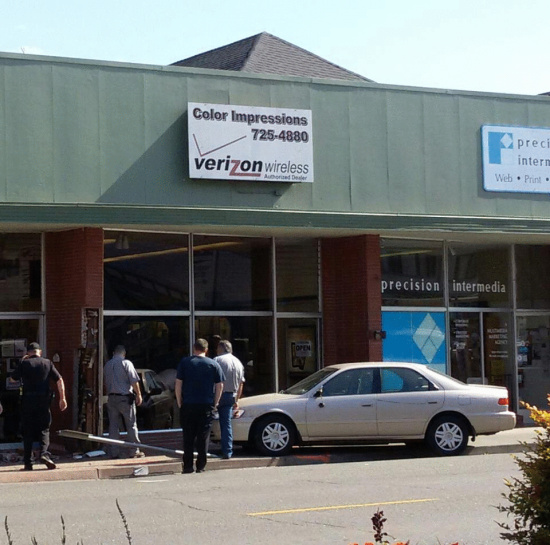 ORIGINALLY: About an hour ago Fortuna's Main Street took a hit, after a slow-moving driver rolled up onto the sidewalk and over a pole in front of the Color Impressions/Verizon Wireless store. Witnesses say the store itself was struck, but that is not immediately evident from the photos we got, nor from the scratchy scanner traffic we found on the incident. (See update, above)
Paramedics who responded reported that the driver, a woman in her 60s, was unhurt and refused medical attention.