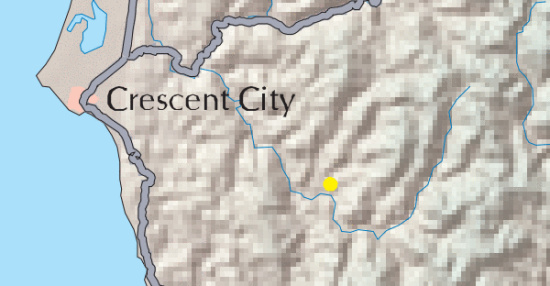 US Forest Service press release:
Last night's lightning storm that blew through Del Norte County has sparked multiple wildfires on the Gasquet Ranger District/Smith River National Recreation Area.

The largest of these fires is the Devil Fire, near Ship Mountain, off of Gordon Mountain Road. This wind-driven fire, currently 40 acres in size, is burning in mixed brush and heavy timber. Due to the potential for this fire to grow, four air tankers have been ordered.

The following additional resources are currently on-site:

Smokejumpers
Helicopter
Crews: 2

Last night's lightning storm did not produce any rain, creating the potential for additional fires as the day heats up.

Updates will be provided as additional information becomes available.