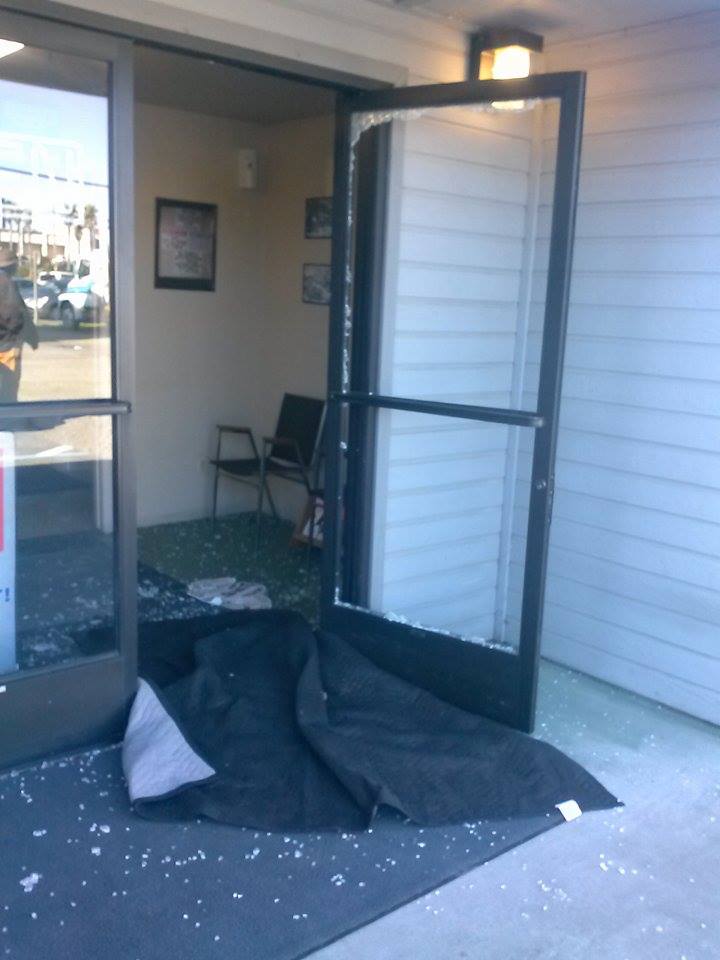 Early this afternoon the Outpost's Facebook page lit up with alerts about something serious going down at Dan's Auto Electric on Broadway in Eureka — fire trucks, cop cars, an ambulance, police officers in riot gear.
Turns out it was a false alarm.
The Outpost's Hank Sims was on the scene and spoke with Eureka Police Sergeant Gary Whitmer, who explained that a call had come in reporting second- or third-hand information about two armed men holding an employee at gunpoint.
In fact, someone had just thrown a rock through the glass front door of the business, which isn't even open today.
Back to enjoying this gorgeous Sunday, everyone.