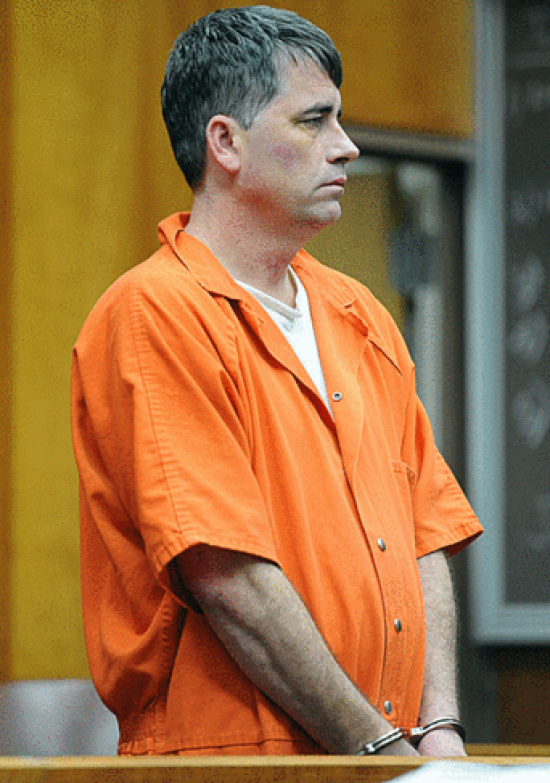 After meeting with counsel in closed chambers conference, Judge John Feeney today announced to the courtroom that he had signed diagnostic evaluation orders for three psychiatrists who will be charged with analyzing the mental health of Gary Lee Bullock at the time he allegedly tortured and murdered Father Eric Freed on Jan. 1, 2014.
Feeney also signed an order regarding funding for the expert witnesses, who were selected by the court on March 10, and he said an index and materials will be sent to the psychiatrists as part of the evaluation.
While a trial date has yet to be set, Feeney said the court is anticipating an early October start date, with jury selection tentatively slated to begin Oct. 10.
Bullock stands accused of murder with special allegations of torture, burglary and carjacking. He has pleaded not guilty by reason of insanity.