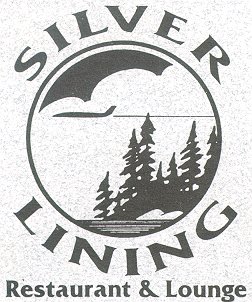 Earlier today, The Silver Lining Restaurant & Lounge posted the following message on its Facebook page:
Hello Friends and Neighbors! We would like to announce that after 12 wonderful years, we have decided to close our restaurant. We are so very grateful for you, our locals, for all of the love, support and great times we had with you, and look forward to sharing this great community together in any future endeavors. With Love in our Hearts, The Lakey Family
Owned by Mandala Lakey, her husband Damian and Damian's brother Josh (all of whom were high school classmates of this reporter), The Silver Lining was located on the second floor of the Humboldt County Airport (formerly the Arcata-Eureka Airport) for at least two decades. (I remember my high school art going up on the walls in the early 1990s, and the Lakeys continued the tradition of showing artwork from local students.)
Mandala Lakey told the Outpost that the restaurant's last day was Tuesday.