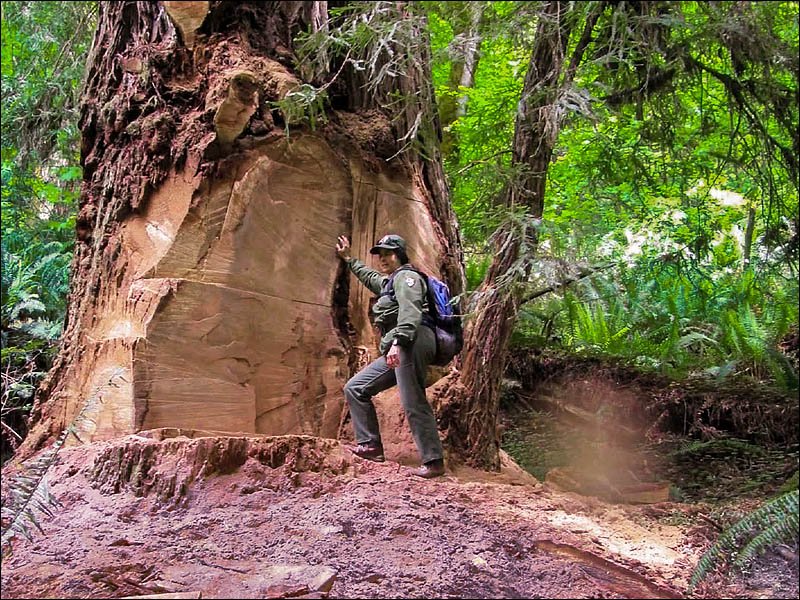 Photo courtesy Redwood National and State Parks
Danny Garcia, the Orick man convicted of butchering the redwood pictured above, said he did it because he was unemployed and needed money to pay his bills, according to a Monday story in the Del Norte Triplicate.
Garcia told Triplicate reporter Aaron West during a phone interview that he cut out the 10-foot by 9-foot burl with a large chainsaw and sold it to a local wood shop for $1,600. "I can't get a job to save my life in this community," he said by way of justification.
Does he feel bad? Not especially.
"There's a lot of them out there, and I don't feel it's right what I did, but then again it's not hurting the tree as much as they say it is," he told West. "I think about it and it didn't kill the tree, that tree ain't dead."
Read the full report here.
PREVIOUSLY: