PREVIOUSLY: Woman Stabbed in Neck by Unknown Assailants, Says Sheriff's Office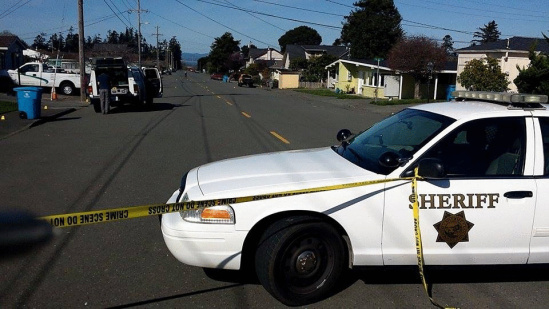 Readers have been asking us why the Humboldt County Sheriff's office has closed off a stretch of street in Myrtletown this afternoon.
Lt. Wayne Hanson tells the Outpost that the investigation underway near the intersection of Quaker Street and Teal Lane comes after a citizen found a bloody knife and a woman's shoe at the location, along with blood on the sidewalk. Hanson said investigators believe that scene may have been the site of last night's stabbing in the Myrtletown area, contrary to what the victim originally told police.
Hanson said that evidence technicians and investigators are currently combing the scene for physical evidence and witnesses in connection with the presumed crime.