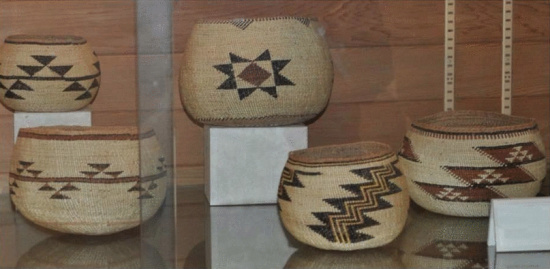 United Indian Health Services press release:
In the early morning hours of May 14, 2015, United Indian Health Services, Inc. (UIHS) had a major break in at Potawot Health Village, 1600 Weeot Way, Arcata, CA.

Nine traditional baskets were stolen from one of the hallway display cases. These baskets were provided to UIHS by the Stebbins Family for permanent display for our community to honor. They are estimated to be from early 1900's.

These traditional items are priceless, and have been at UIHS since 2003. The baskets are a part of heritage, our values, and our traditions. We are committed to putting forth all efforts in finding and returning these items back to UIHS.

Our interest lies with recovering these baskets and bringing them home because of the vital role they play in our community. A reward will be considered for the return of these items.