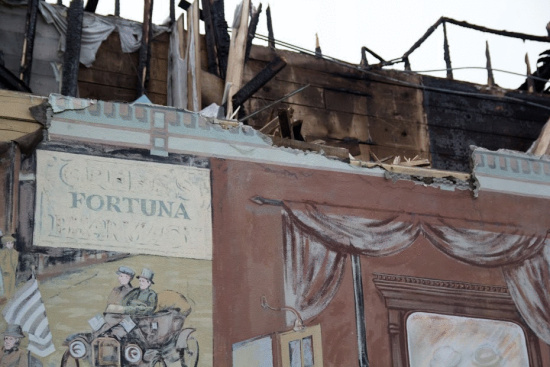 The scar on Main Street Fortuna that is the burned remains of the locally iconic Star Hotel will finally begin to be cleared away. For three months now, the rubble has sat there, for the most part untouched, but soon the cleanup will commence.
The burned out shell has affected its neighbors. Toni Scolari, owner of nearby Fortuna Art and Old Things said that seeing the rubble sitting there is disheartening, but that they are grateful their shop was spared.
"We feel funny about the whole situation. We look at the building and how can we even complain," Scolari said. "The hard part was all the businesses all having to be relocated and get up and running again. We miss them terribly."
The debris has been cordoned off with fencing. That and the lack of the other businesses has greatly reduced foot traffic on Main Street, which has hurt business for the antique shop.
"Business is slower without them there. We were good neighbors, we accentuated each other," Scolari said. "People would browse through here while waiting for prescriptions or while their child took music lessons."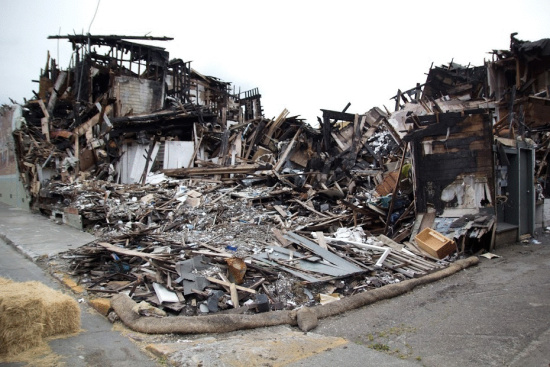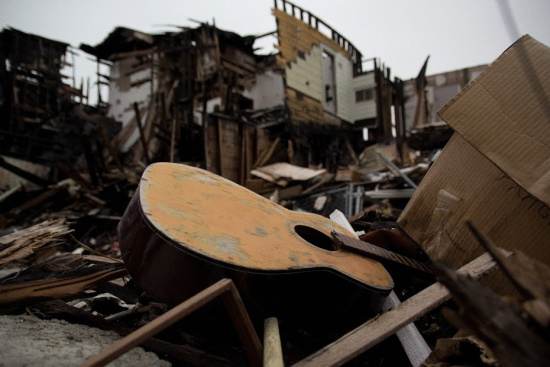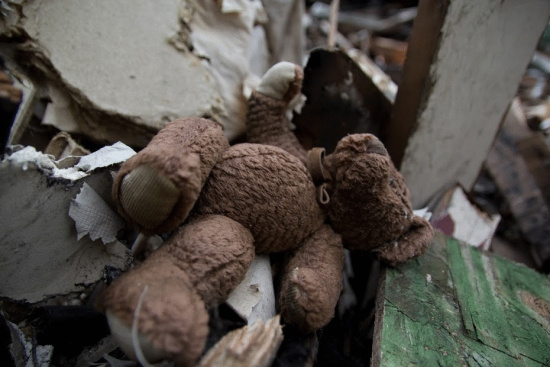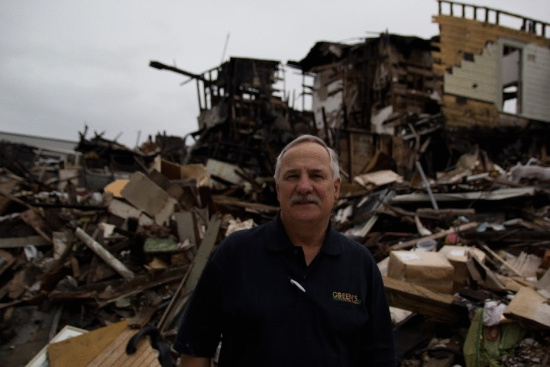 Robert Johnson, owner of both Green's Pharmacy and the Star Hotel, said the process has been stalled because the building's remains needed to be checked for asbestos and lead toxicity. Over 120 samples have been extracted and tested. Most of the results have come back and Johnson said he should receive the rest in the coming days.
"The best case is it's a small percentage of hazardous waste. If we can get a low percent, one percent or lower we can take the whole shebang in burrito wrapped plastic lined containers," Johnson said. "Hopefully we can start hauling, and in 12 weeks it should be a dirt lot."
The materials will then be transported to Anderson, Calif. where it can be properly disposed of. Johnson expects it to be 50-60 container loads with plans of running five trucks a day to haul it out. Worst case scenario he said is if the materials are too toxic it will have to be trucked further so it may take a couple of extra days.
The City of Fortuna has worked with Johnson in providing any permits he may need to get the job done as soon as possible. Fortuna City Manager Regan Candelario said that, for the most part since it is a privately owned parcel, the city stayed out of the way.
"We only provide a demolition permit once they follow through with an environmental permit," Candelario said. "We are looking forward to it, once they are ready we can issue rebuilding permits."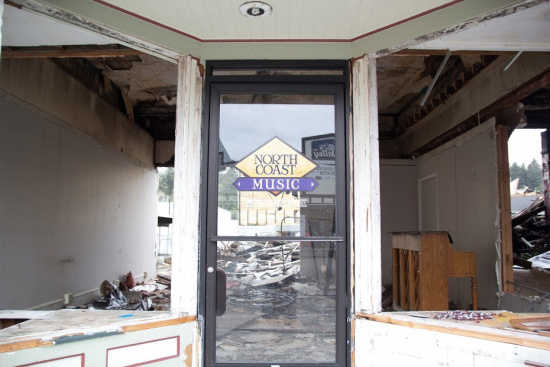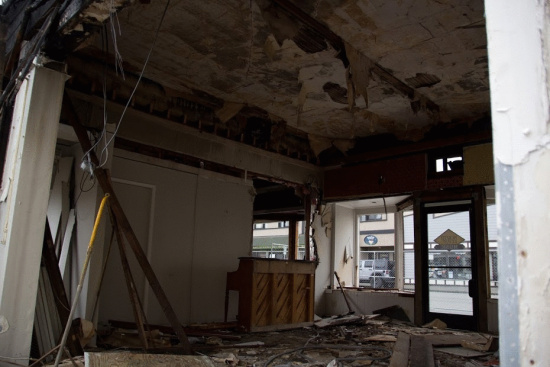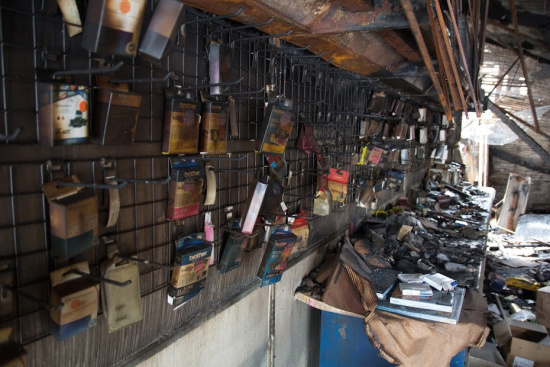 When the building permits are cleared Johnson can begin planning what will be built there next.
"What I've been told is it's a 4-6 month permitting process and about 12 months of construction," Johnson said. "So hopefully we can be done in 18 months including permitting, removal of the old building and the construction of the new one."
The businesses displaced by the fire perservere. Green's Pharmacy was slow at first, but Johnson said that by March their numbers were just the same as the year before.
"Yes we lost a part of us, but worse is the feeling of loss for the community," Johnson said. "The community felt like they lost a historic icon. I talked to customers that used to go there when they were 10-years-old to eat ice cream."
Horizon Business Products, which had resided in the Star Hotel for the last 20 years, has relocated to a new location. Owner Loene Gosset said the customers like the extra parking spaces, but she is having to deal with problems she never expected before.
"We lost everything, including logins and passwords, reconnecting with suppliers, taxes, government agencies, we need to change the address on everything because if we don't it will keep getting forwarded to San Francisco," Gosset said.
Getting used to using new equipment and remembering how to catalogue everything for the insurance company has also been troublesome.
"It's been exhausting, making a list of everything I lost to send to the insurance company," Gosset said. "A lot of the stuff was irreplaceable. The insurance is helping a little bit, but in 35 years of being in business, you accumulate so much stuff. Peg boards, slat walls, glass, metal, paper cutters, just trying to remember everything is difficult."
As Fortuna wipes the ashes off and clears the rubble the town seems united in getting back what was lost. Support from the community, donations and a one time "Fortuna Strong" fundraiser helped to raise over $60,000 in aid for the businesses affected. The money went through a grant process with plans of disbursement to begin within four weeks. Any money leftover will be donated to the fire department. Now it's time to move on.
"I just really want to get it done. Let's get it out of here, then I can start thinking and planning," Johnson said. "We will rebuild, I know that."
PREVIOUS FORTUNA FIRE COVERAGE: