Oh! It seems you have Black Friday options, Humboldt! Yes, you could spend the day after Thanksgiving aisle-wrestling your fellow human at Walmart for the right to purchase a $2 toaster as you've been conditioned to do over the years in preparation for the Savior's birth. So many memories. Or, if you prefer joy, you could go somewhere pretty — a place that would normally cost you some money — for no money. America is about having many choices!
Thus, starting this year, Save the Redwoods League and California State Parks have announced that they are "starting a new tradition for Black Friday" by making it free to visit 49 participating state parks. From savetheredwoods.org:
On November 27, 2015, the day after Thanksgiving, we invite you to bring your families to a redwood state park. The shopping – and the leftovers – can wait. Thanksgiving is about sharing time with family and appreciating our many shared blessings. Redwood parks are uniquely suited for both! So come take a hike; the League will cover the day-use cost for anyone who visits a redwood state park on the day after Thanksgiving. That's the best bargain you're going to find this Black Friday!
No, that's great. That is truly a cool thing. Now, there is one important sorta catch to note if you wish to cash in on your no-cost nature day. Save the Redwoods requires that you print out a paper day-use pass (let's talk about this in the future) to be presented at the gate/displayed on your dashboard. You can do so here. Sorry!
So which park(s) are you going to hit up? You need help? Well, below is a list of the parks closest to Humboldt — spanning the coast from Del Norte County to Sonoma County.
North Coast Redwoods
Sonoma-Mendocino Coast
Hey, look! A map!: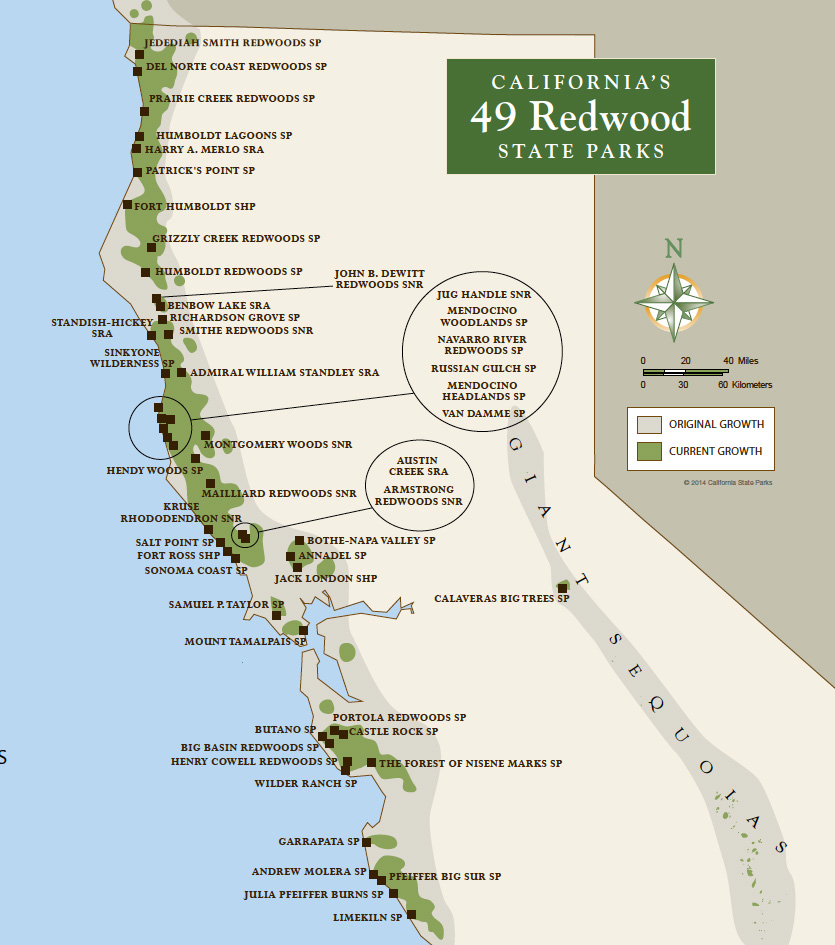 Merry Christmas!