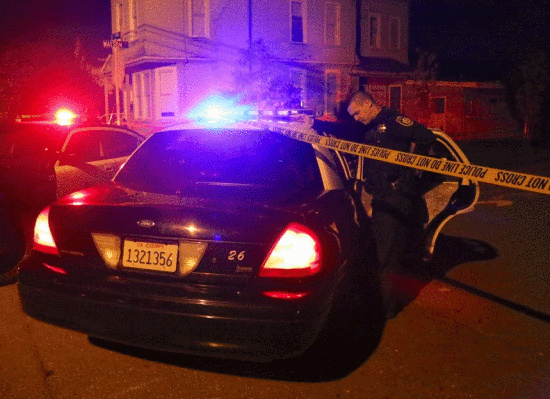 UPDATE, 1:10 p.m.: EPD: Murder Suspect Confessed to Detective; Killing on F Street Was 'Marijuana-Related'
# # #
A glance at today's BOOKED reveals that the Eureka Police Department made a significant arrest Monday afternoon. Derek Charles Payton, age 22, originally of Fortuna (but more recently Eureka), was taken into custody and booked, most notably, for the charge of homicide, according to EPD PIO Brittany Powell.
Payton's arrest is in connection with the death of 31-year-old Elliot Michael Walin who was found shot and lying in the street in the 1500 block of F Street on the night of Oct. 24.
The Eureka Police Department, we're told, will release a more thorough account of Payton's arrest later this afternoon.
PREVIOUSLY: