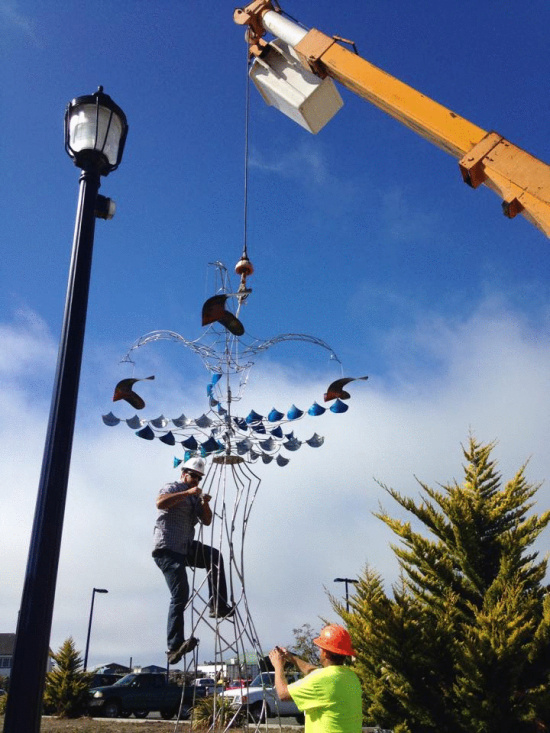 A crane lowered local artist Jack Sewell's latest sculpture into the C Street Market Square in Eureka this afternoon.
It's the latest addition to a circulating art exhibition that's been run by the Redwood Art Association since the marketplace's completion in 2010. The exhibit features several sculptures around the marketplace that rotate out annually.
Sewell calls the mobile "UFOs over H20." The piece will eventually be for sale, but is commissioned as public art the next two years.