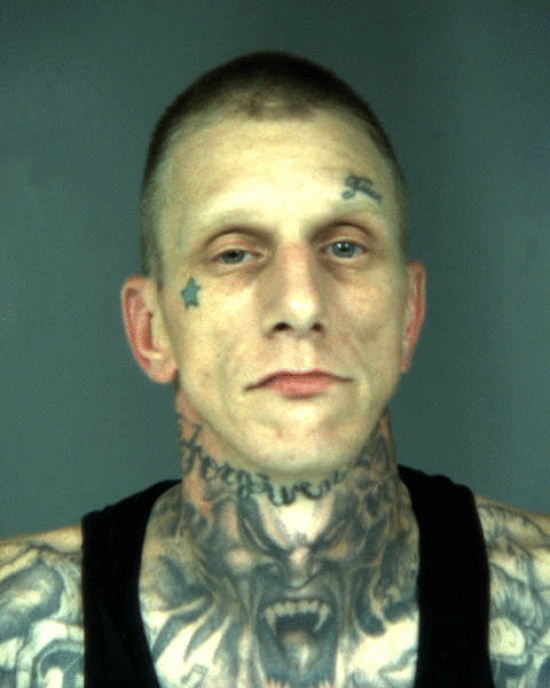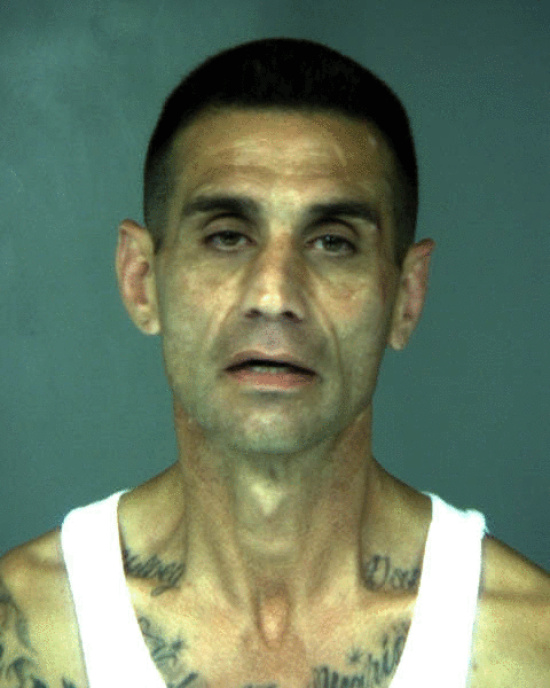 From the Humboldt County Sheriff's Office:
On Monday, October 12, 2015 at approximately 0153 hours, a Humboldt County Sheriff's Deputy assigned to Hoopa/Willow Creek, observed a suspicious U-Haul vehicle traveling east bound on HWY 299 near Friday Ridge Rd in Willow Creek. The deputy pulled over the vehicle for a traffic enforcement stop. As soon as the vehicle pulled over, one of the occupants fled the vehicle. The deputy contacted the two remaining persons in the vehicle – arrestees Timothy Scott Ramirez, 46, of Fortuna, and Theodore Parr Bosworth, 39, of Eureka.

The Deputy discovered upon observation a clear plastic bag with marijuana in the vehicle. Ramirez and Bosworth were detained while the deputy searched the rest of the vehicle. Additional deputies responded to assist. Ramirez and Bosworth were searched as well. Deputies located a large duffle bag that contained pairs of gloves, ski masks, bandanas, extra-long zip ties, two machetes, duct tape, sunglasses, and a 1.5' double edged dagger. These items are generally used for home invasions and robberies.

Deputies transported Bosworth and Ramirez to the Humboldt County Correctional facility and booked for separate charges. Theodore Bosworth was arrested for PC30305(A)(1) – Felon in Possession of Ammunition, and HS11357(B) – Possession of Marijuana under 28.5 grams. Timothy Scott Ramirez was arrested for VC14601.1(a) – Driving with a Suspended License, and PC1203.2 – Violation of Probation.

###

Later that day, at about 10:28 a.m. deputies received information that a PC211-Robbery suspect was in a vehicle at a shopping center on HWY 96, Hoopa. Deputies conducted a traffic stop when the vehicle was on Alameda Ln, Hoopa. There were four people in the vehicle; two were released on scene and the other two were discovered to have no bail felony warrants. Andrea Frances Hunsucker, 26, of McKinleyville, was arrested for two felony warrants as well as HS11377(a) – Possess Controlled Substance, HS11364.1(A) – Possess unlawful drug paraphernalia, and HS11357(B)(2) – Possess Controlled Substance Without Prescription. Jason Luther Payne, 26, of Hoopa, was arrested on two felony warrants and two misdemeanor warrants. Both were transported to the Humboldt County Correctional Facility and booked on the listed charges.

These arrests are a direct reflection of the additional resources Sheriff Downey assigned to the Hoopa and Willow Creek areas. This was made possible by you, the taxpayers, voting for Measure Z. With the passing of Measure Z, Sheriff Downey has been able to hire more Deputy Sheriff's to help patrol our streets and serve the more rural parts of the county.