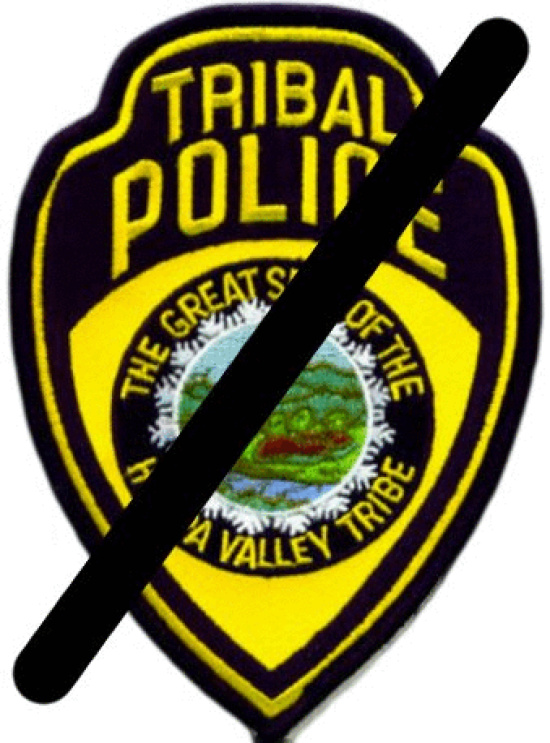 Required reading for Humboldt in this morning's Los Angeles Times, as reporter Lee Romney dives deep into the tension over law enforcement in the Hoopa Valley.
In short: All is not well, despite the infusion of Measure Z money for a stepped-up Sheriff's Office presence in the Square. Tribal leaders are vowing to rebuild the Hoopa Valley Tribal Police, whose authority Sheriff Mike Downey unilaterally curtailed last month, and new tribal chairman Ryan Jackson is pouring lots of resources into the effort: The tribe's policing budget has been increased by half a million dollars, Romney reports, and it has plans to staff up to as many as 14 sworn personnel.
Despite Downey's protestations to the contrary, though, it seems that the consensus on the reservation is that the sheriff seems unwilling to restore an independent tribal police authority. From the Times:
Downey has said he remains open to a renewed agreement with the tribe if at least four tribal officers pass his background checks and field training, share a dispatch and reporting system, and — most controversially — answer to his command staff.
"I think the sheriff is acting in very poor faith … and even crippling the safety of this community further," tribal court Judge Richard Blake is quoted as saying.
Perhaps the most interesting part of the LA Times report, though, is how this all relates to Public Law 280, which has confused and complicated criminal justice on Native American land for 60 years. Readers of Louise Ehrdrich's The Round House will recall how the law twisted issues around jurisdiction, and allowed a rapist to go free — a fictionalization of an all-too-real issue here in the nonfictional world.
Read the complete LA Times report at this link.
PREVIOUSLY