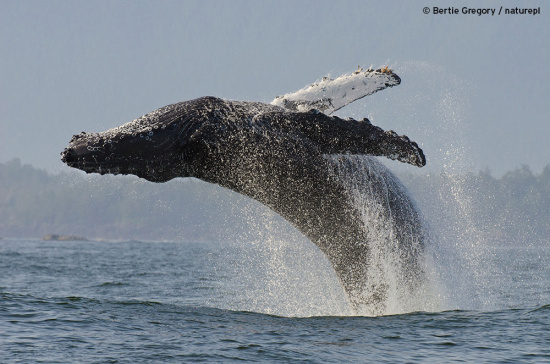 It's like you're right there in all the azure awesomeness
If you missed KEET's broadcast of Big Blue Live last night, no worries – you still have tonight and tomorrow to witness the extraordinary rejuvenation of the once endangered and now thriving ecosystem of Monterey Bay National Marine Sanctuary in California.
From KEET:
Some of the world's most charismatic marine creatures – humpback whales, blue whales, sea lions, dolphins, elephant seals, sea otters, great white sharks, shearwaters and brown pelicans – convene in this once-a-year confluence.

BIG BLUE LIVE airs live on KEET over three nights, Aug. 31 through Sept. 2 from 8 to 9 p.m.

In this live feed, as well as streaming online and in social media, viewers can watch one of nature's great reality shows delivered through state-of-the-art filming technologies and live reports from air, sea, and below the waves.

"The prospect of getting such privileged access to this ocean phenomenon and bringing it to viewers live on BBC One and PBS is exciting and humbling," said Natalie Humphreys, BBC Controller, Factual and Daytime Production. "We've gathered an extraordinary team, on and offscreen, to take us deep into the lives of a host of animals, from sea otters to humpback whales and we're thrilled to co-producing this event."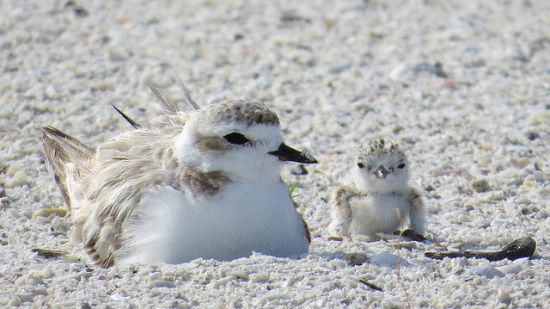 Awwww!!!
Closer to home, researchers from Humboldt State University report threatened snowy plovers nesting on gravel bars raise more successful offspring than those utilizing sandy beaches – that factor was the single most important determiner Dana Herman and her adviser Mark Colwell found while tracking reproductive success of nearly 200 Humboldt County snowy plovers. The study, and researchers' suggestions for how to help the bitty birds, here.
Less trash, more good
In celebration of one city's success and anticipation of Coastal Cleanup Day, Saturday, Sept. 19, this Thursday's Ocean Night features not only an epic collection of surf shorts, but Racing To Zero, a quick-moving, upbeat documentary presenting new solutions to the global problem of waste by tracking San Francisco's waste stream diversion tactics and innovative solutions to the garbage problem. At the Arcata Theatre Lounge, 6:30 p.m., full details here.
Buoys, buoyed
Remember last week's buoy brouhaha? Here's an update: The Cape Mendocino buoy is one of eight buoys recommended to be supported by California's Department of Boating and Waterways going forward and will be part of a boating safety research program in cooperation with the National Weather Service. It may or may not be moved depending on where the best location for such a purpose is determined to be. Meanwhile, the North Spit buoy continues, for the moment, to be sponsored by the U.S. Army Corps of Engineers.
(h/t to Humboldt Surfrider volunteers for the report.)
Jennifer Savage serves as Coastal Programs Director for the Northcoast Environmental Center and chairs Surfrider Foundation's Humboldt chapter.