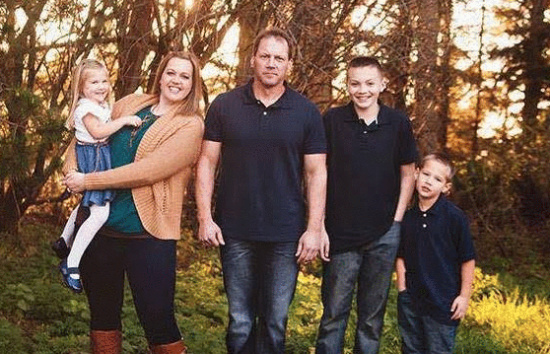 Earlier this week, Humboldt County Sheriff's deputy Rich Schlesiger, age 45, passed away due to an aggressive cancer. He leaves behind his wife, Morgan, and three children who all reside in Fortuna. A previous Outpost post about Schlesiger notes that his brain cancer was discovered in January of 2014.
The HCSO press release below speaks of a memorial service this Sunday. The Outpost has a few more details concerning a procession to the event. A caravan of sorts will convene around 9 a.m. in the parking lot of the old Ray's Food Place by the Bayshore Mall before heading south down Highway 101 and branching off to pass through Loleta on its way to the memorial at Fortuna's River Lodge. More details below:
On September 7, 2015, the Humboldt County Sheriff's Office lost one of their finest Deputies. We are saddened to report that Corporal Rich Schlesiger lost his courageous battle with cancer. There will be a memorial service at the River Lodge in Fortuna on Sunday, 09-13-2015 at 11:00 a.m. for those who wish to attend.

There has been a donation account set up at Redwood Capital Bank on behalf of Rich Schlesiger for his children's college fund. If you would like to make a donation please visit any of the branches in Arcata, Eureka, or Fortuna. For inquiries please contact Redwood Capital Bank at (707) 444-9800.
PREVIOUSLY: The Humboldt Co. Sheriff's Organization Starts a Fight Club to Help One of Their Own