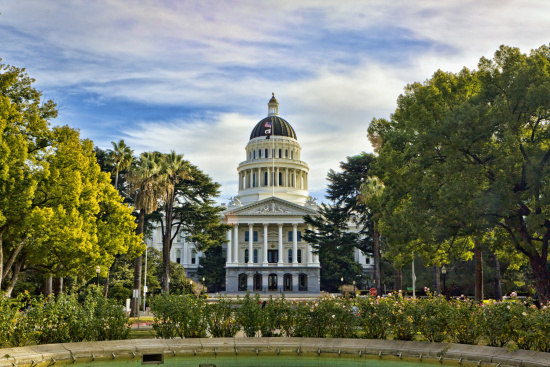 An unprecedented alliance of law enforcement, city governments and workers' unions submitted a joint letter yesterday to state lawmakers urging them to pass a bill regulating the state's medical marijuana industry before tomorrow's legislative deadline.
"California is now poised at a moment of historic and significant opportunity," the letter says, and the signatories, including reps from the Teamsters, the California Police Chiefs Association, the League of California Cities and the United Food and Commercial Workers union, implore legislators not to let that opportunity slip through their fingers.
"Still more impressive" than the alliance of these groups, the letter states, "is the fact that although they are not signatories to this letter, significant components of the cannabis industry are in agreement with our organizations on the broad strokes of the regulatory framework … ."
As previously reported, more progress has been made toward regulation this year than in any of the 19-plus years since Prop. 215 legalized medical cannabis in California. Last week, three separate medical weed bills were advanced by the legislature, but only after the text of each bill was deleted and replaced with a placeholder statement that read, "It is the intention of the state legislature to regulate medical marijuana."
This maneuver came after Gov. Jerry Brown finally assigned senior staffers to work with legislators in both houses to craft a unified bill.
But as tomorrow's deadline approaches, many are growing increasingly concerned that the legislation will stall just shy of the finish line, leaving in place the state's patchwork of regulations until after 2016, when full recreational legalization is expected to be approved by voters.
What's the holdup? It may be due to "a battle among legislators over who gets credit" for a unified bill, Joe Garofoli writes on sfgate.com. Senator Mike McGuire, meanwhile, told SF Weekly reporter Chris Roberts that the only holdup is "technical amendments" still being added to the bill.
A draft of the new unified bill being crafted under Gov. Brown's watch leaked online recently. That draft proposes to cap outdoor grows at 44,000 square feet (or just over an acre) and indoor grows at half that size. Those limits are far more lenient than what's being proposed locally by industry group California Cannabis Voice Humboldt (CCVH), whose draft ordinance would cap outdoor grows at 10,000 square feet.
The draft of the statewide bill also calls for the creation of a Bureau of Marijuana Regulation within the Department of Consumer Affairs. And, much to California NORML's delight, it would allow delivery services anywhere in the state where it's not explicitly banned.
Of course, all of these numbers and guidelines remain proposals that could evaporate if lawmakers fail to get a bill passed by tomorrow.
DOCUMENTS: