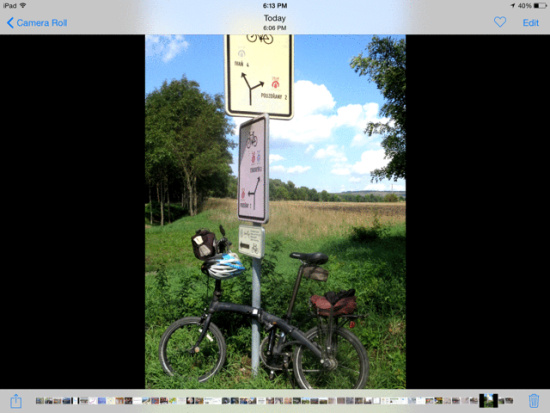 EuroVelo 9 (EV9) is one of the shorter European long-distance cycling routes, "only" 1,200 miles long from Gdansk, Poland (on the Baltic) to Pula, Croatia (on the Adriatic). It runs roughly north-south through Poland, Czech Republic, Austria, Slovenia, Italy and Croatia. Last week, we picked it up outside Mikulov, a pretty town in the wine-growing region of South Moravia, part of the Czech Republic that borders Austria.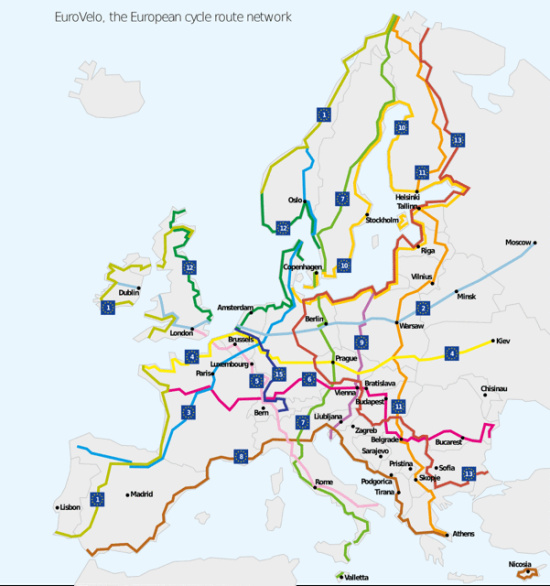 EuroVelo is a network of 14 long-distance bike routes through Europe with a current total length of about 30,000 miles (44,000 projected by 2020). 86% of the route is off main roads, including 8% dedicated bike paths and 56% on low-traffic roads.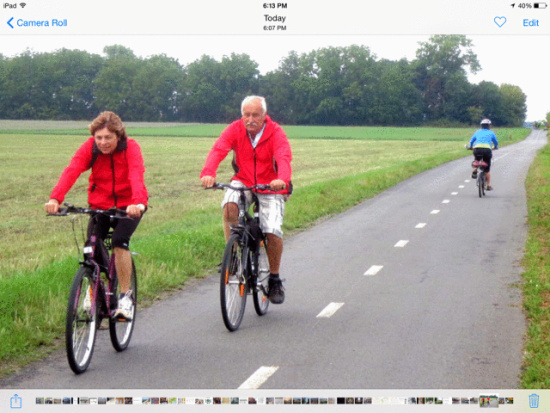 On an overcast Friday, EV9 was awash with individuals, couples, groups, families—all on bikes, not a motorized vehicle in sight to spoil the ambience—riding the gentle terrain through fields of corn and hay, orchards and vineyards. We were on the "Amber Route," named for trails pioneered by ancient traders who brought the precious "stone" (amber is fossilized tree resin) from the borders of the Baltic Sea to the European heartland and the Mediterranean.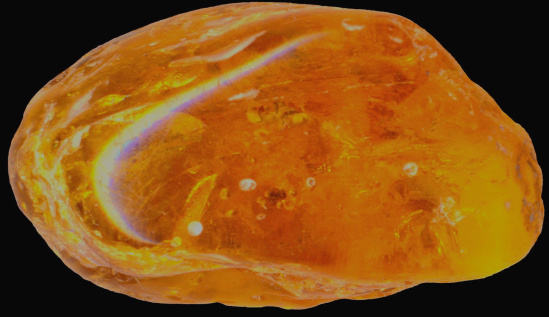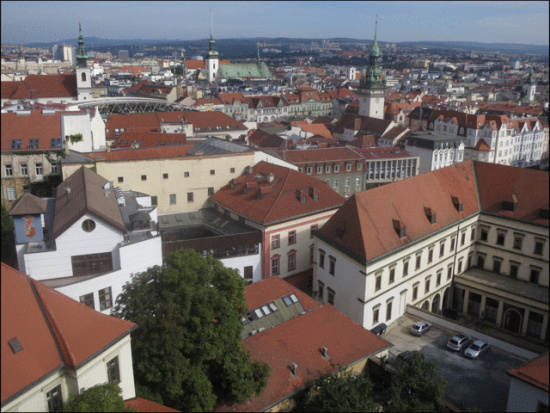 We'd taken the train from Brno, the Czech Republic's second city (after Bohemian Prague, Brno being the center of Moravia) to cycle what was billed as the "Mikulov Wine Circuit." As well as EV9, we were on smaller, and usually less developed, local bike routes, all well signed, mostly car-free. We were already spoiled for decent cycling—although it's a busy city, Brno is thick with bikeways and dedicated paths next to trafficked streets. We'd emulated the locals by riding between the tram tracks (you can hear trams approaching from behind) and the drivers aren't shy about honking if you're not sharp about getting clear.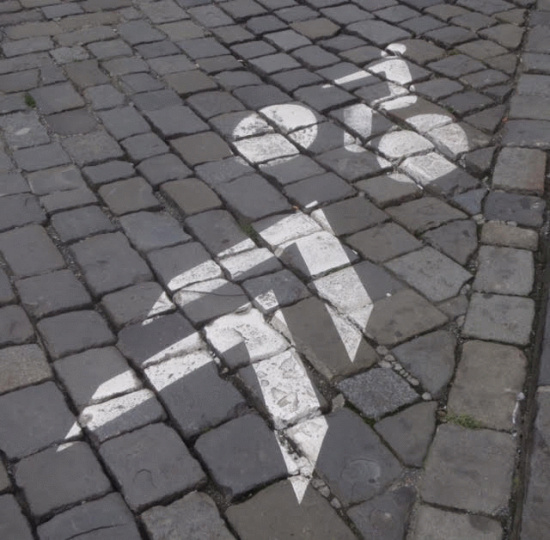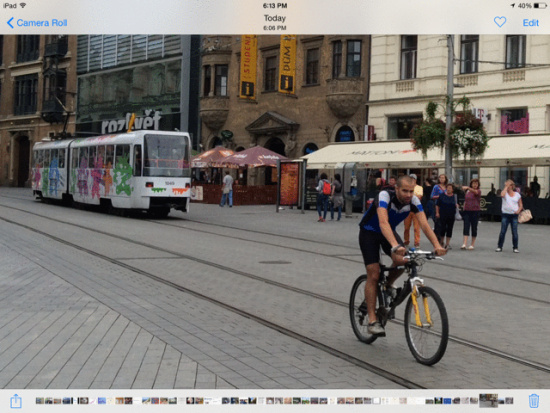 The land now known as the Czech Republic has had more than its fair share of pain and struggle: centuries of domination by Austria, Hungary, Prussia; the Thirty-Years' War; Napoleon (Austerlitz); two World Wars; a forced coalition with its eastern neighbor as Czechoslovakia in 1918; Russian Communist rule from 1948 to 1989 (including the brutally-repressed "Prague Spring" of 1968); and most recently the 1993 "Velvet Divorce" from Slovakia. Life hasn't been smooth or predictable for the Czechs. And yet, for all that, the country has made cycling a priority.
You know where this is going.
I know, the USA hasn't had smooth sailing for the past 239 years, but c'mon, we've not been invaded since 1812, our per capita income is twice that of the Czech Republic, we dominate global politics. Yet we still can't create a six-mile long simple bike route between Eureka and Arcata.