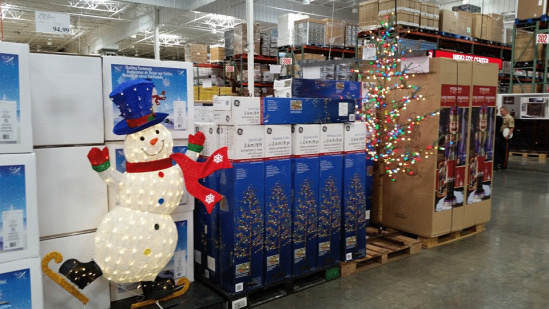 Well, folks, we're almost a full week into fall — six and a half days since summer departed — which, of course, means it's high time to start feathering the nest for jolly ol' Saint Nick.
According to Costco, at any rate.
The photo above was taken today at the Eureka big box store, where a happy, dancing snowman on ice skates does his consumerism victory dance. "Suck it, Halloween!" he's saying. "Step aside, Thanksgiving!"
The infamous "Christmas creep" has been advancing for decades, slowed neither by polls showing most people hate it nor by allegations that it's ruining the holidays. There's no use resisting. Let's just hope Costco carries a Special Extended Edition 87-day Advent calendar.