The trial of Gary Lee Bullock has been postponed until Feb. 8, more than two years after he's accused of torturing and murdering Father Eric Freed, the priest of St. Bernard's Catholic Church in Eureka. Father Freed's sister, Karin Freed, personally beseeched the court not to grant another continuance, telling Judge John Feeney that her family, including her 90-year-old father, remains "in limbo" and wants peace and a resolution.
However, only one of the three court-appointed psychiatrists have submitted their evaluations of Bullock to the court, and so Judge Feeney granted the continuance motion.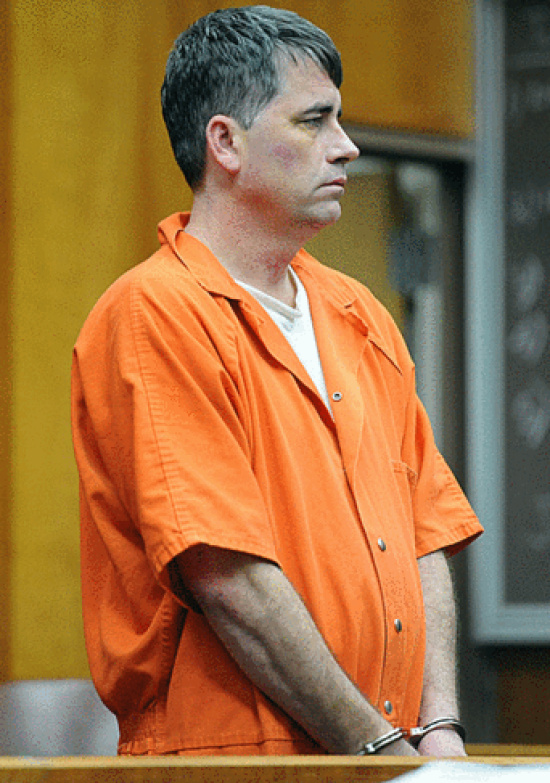 Bullock stands accused of murder with special allegations of torture, burglary and carjacking. He has pleaded not guilty by reason of insanity.
Back in March the court ordered three psychiatrists to evaluate Bullock. To date, only one, Anna Glezer of the University of California, San Francisco, has submitted her evaluation. A Dr. John Chamberlain, also of UCSF, told the court that he anticipates submitting an evaluation by October 7 or 8, though upon further questioning Bullock's attorney, Kaleb Cockrum, said Chamberlain has yet to drive to Humboldt County to perform the evaluation.
The third court-appointed psychiatrist, Dr. John Greene of Los Gatos, has withdrawn his candidacy as an expert witness.
Deputy District Attorney Stacey Eads also objected to the continuance motion.
"We are very much wanting this matter to proceed," she told the judge. But she acknowledged that, with only one of three expert reports submitted, there was good cause for the continuance.
There will be an interim court date on Oct. 14 to check on the status of Dr. Chamberlain's evaluation. A trial confirmation hearing is scheduled for Jan. 13 at 4 p.m.
PREVIOUSLY