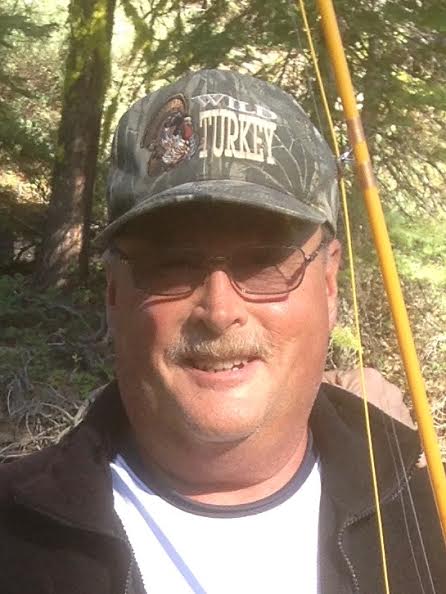 William Stephen Linton was born Dec. 28, 1951 at Santa Monica Hospital, the third child of Dr. William and Maxine Linton. A good student, he did well at Roosevelt Elementary, Lincoln Junior High and Santa Monica High School. He was an excellent wrestler in high school and particularly sharp in math and science. He went to Arizona State and graduated with a BS in Geography in 1979. He helped put himself through school by being a night auditor at the Airport Sheraton in Phoenix. After he graduated, he was a surveyor in the hot Arizona desert rising at 4 a.m. to go to work each day.
Then when his father died at 65 in Trinidad in 1979, Steve moved to Humboldt County to help his mother at their beautiful custom made home on Scenic Drive by Luffenholtz Beach. Steve, sharp as a tack, often played 4th in his mother's bridge games, gardened and fished as often as possible. He always enjoyed and respected older people and after his mom died, he sometimes played bridge with his mom's old partners.
But where Steve excelled was as a fisherman and on the computer. He loved ocean fishing and like his father went salmon fishing every chance he got. He also fly fished for trout and steelhead, threw nets for surf fish, which he never caught, went crabbing and clamming.
An excellent cook, he followed in the footsteps of his mom, using her recipes and collecting his own. He was a member and officer of the Humboldt Mushroom Society for 15 years and was an excellent identifier of all Agaricus Bisporus.
After his mother Maxine died in 1986, Steve bought a lovely home in McKinleyville where he died of a heart attack at 64 surrounded by his fishing gear, downloaded music and movies, and five computers.
Steve loved Humboldt County and besides being an active member of the Mushroom Society, he joined the Moose Lodge and the Senior Center, volunteering twice weekly teaching seniors computers. Steve loved learning and talking and had many, many good friends and buddies all over Humboldt County whom he learned from and kibitzed with. He was a beloved brother to his older sister Barbara Linton Austin, and brother Jeffery Allen Linton. He was a devoted uncle to their children, Isabel Mai Austin-Karlinski and Christopher Ryan Linton. And dear friend of the Padula family who treated him like close family. Steve was funny, quirky, excitable, compassionate and politically conservative, like his parents before him. He was very smart and loved to explain all sorts of esoteric things clearly. Above all, he was a kind, good man who loved nature and lived life in his own happy way. He will be missed every day by those he left behind. He made our lives a little more joyful by being in it. Goodnight sweet fisherman.

A farewell party for Steve will be held for family and friends at The Moose Lodge in McKinleyville, 12 pm to 4 pm on June 25, 2016.
# # #
The obituary above was submitted by William's family. The Lost Coast Outpost runs obituaries of Humboldt County residents at no charge. See guidelines here. Email news@lostcoastoutpost.com.