UPDATE, THURSDAY MORNING:
###
UPDATE, 6:45 p.m.: In his most recent update to reporters — most likely his last of the night, he said — Sheriff Mike Downey said that communications with the suspect have broken down, as they've not been able to raise him on the phone for some time.
"We're hoping for a peaceful resolution, but at this point we're having little contact with him over the phone," Downey said.
###
UPDATE, 5:30 p.m.: In his 5:15 p.m. update to reporters, Sheriff Mike Downey again stressed that negotiations with the barricaded suspect are moving in a positive direction, and said that his signification other has been in conversation with him.
"I think there is a willingness to come to a conclusion on his part, but we just haven't reached that point yet," Downey said. More below:
###
UPDATE, 4:09 p.m.: Contact has been made with the suspect and things are moving "in a positive direction," according to Sheriff Mike Downey, who spoke with reporters at the scene moments ago.
"We are hoping for a peaceful resolution and we are encouraged by the way the dialogue is going," Downey said.
The armored vehicle that the Mendocino County Sheriff's Office brought to the scene — the "Bearcat" — has been immensely helpful in evacuating residents of the apartment complex, Downey said.
"It's been worth every moment we've had it here," he said. "It allowed us to go in and safely extricate numerous people in that were in line of fire, in the danger zone. And we were able to do that without any concern for the safety of our own officers or those that we extricated."
Downey promised another update on the situation by 5:15 p.m.
###
UPDATE, 1:21 p.m. Undersheriff William Honsal just led a press conference at the scene. He said that police have not yet made contact with the suspect, an approximately 55-year-old male whose name is not yet being released. The suspect is known to law enforcement, Honsal said.
Honsal said that two SWAT teams — Humboldt's and Mendocino's — are at the scene. The Mendocino County armored vehicle is being used to extract residents from the apartment complex.
###
UPDATE, 12:53 p.m.: The Sheriff's Office tweets:
McKinleyville Family Resource Center, 1450 Hiller Rd is available for those who have been evacuated from their residence.

— Humboldt Sheriff (@HumCoSO) August 17, 2016
###
UPDATE, 12:33 p..m.: Undersheriff William Honsal reports that he will have a full update for the press at 1 p.m.
Meanwhile: The Mendocino County armored vehicle arrived very, very low on gas. A few moments ago, one of its ccupants, a Deputy Denton, asked a reporter where one might find the Chevron station.
Armored vehicles have to gas up like everyone else does.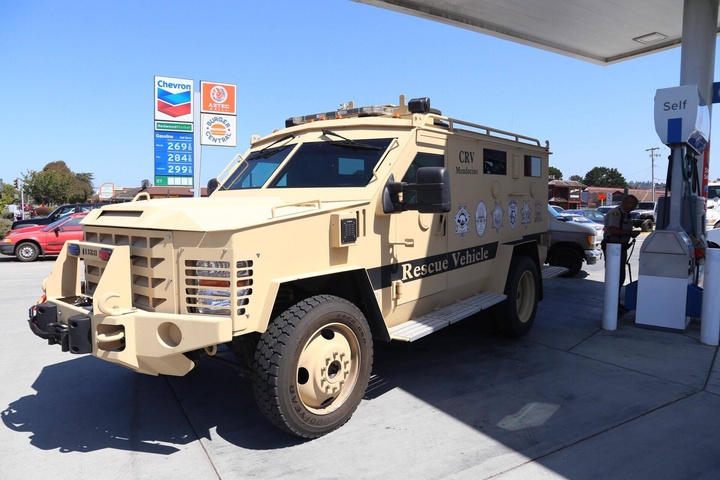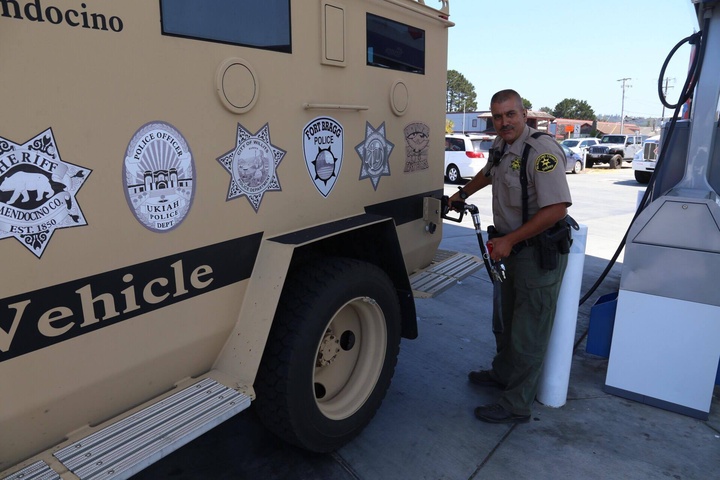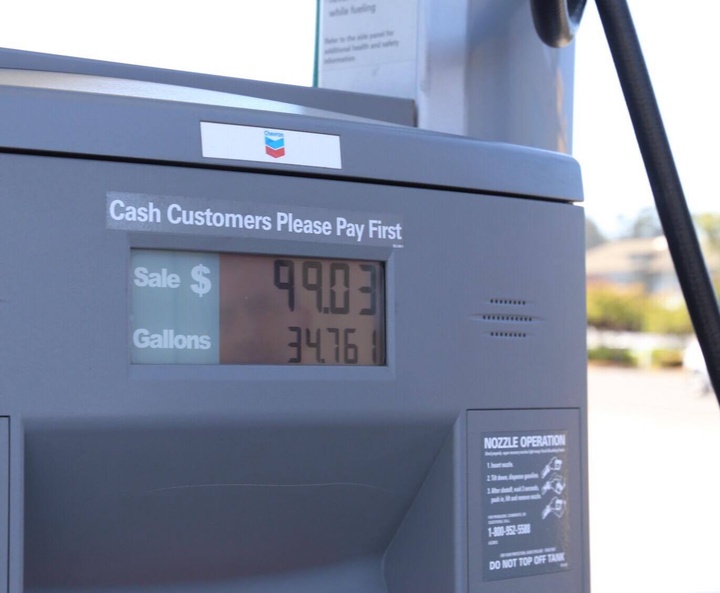 ###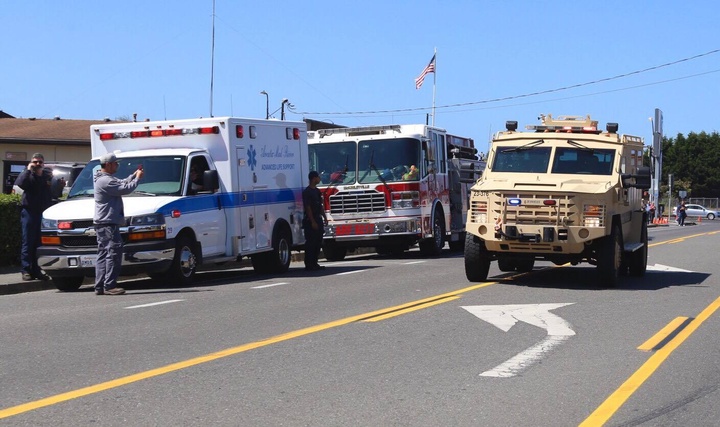 UPDATE, 12:13 p.m.: Resources continue to arrive on scene. An armored vehicle from Mendocino County was just seen speeding through Eureka. Undersheriff William Honsal tells the Outpost that the vehicle is Mendocino County's Bearcat. It should arrive shortly.
A Mendocino County deputy got to the scene ahead of the armored vehicle and suited up. Many officers are heavily armored, reports the Outpost's Andrew Goff, who estimates that at least 50 law enforcement officers are on scene right now.
A CHP helicopter has also arrived from the Mendocino County area.
###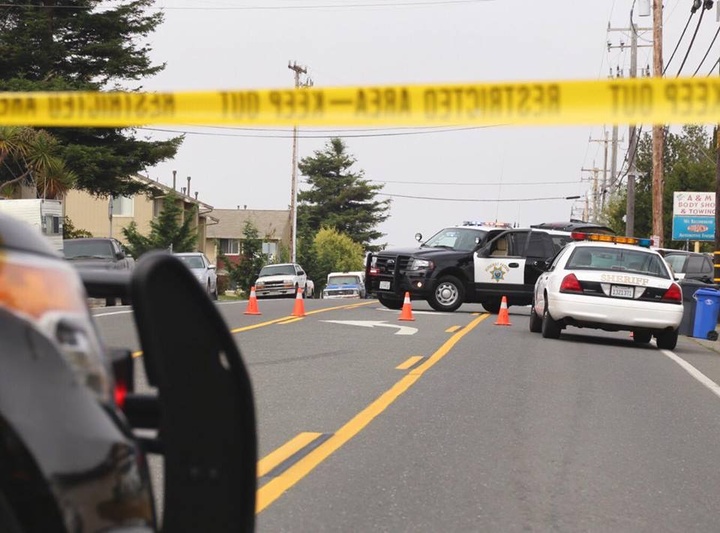 UPDATE, 10:50 a.m.: Undersheriff William Honsal gave a brief statement to the press a few moments ago. He said that law enforcement has negotiators on scene, with mental health professionals to back them, but that they have not spoken with the subject yet.
Statement below:
###
UPDATE, 10:36 a.m.: Law enforcement officers were not injured in the shooting, according to a deputy on scene.
###
UPDATE, 10:25 a.m.: Undersheriff William Honsal, at scene, tells the Outpost that deputies were initially called to the scene on report of a "disturbance." Four deputies responded, and they determined that the suspect in the case had fired shots at the apartment manager's office.

As deputies were setting up a perimeter around the suspect's apartment he emerged and fired shots at them. Deputies returned fire, and the suspect fled back into his apartment.
He is described as a white male adult wearing all black, carrying a rifle.
Law enforcement is currently evacuating the apartment complex.
###
UPDATE, 10:12 a.m.: The Outpost's Andrew Goff, at scene, says that about 20 police officers are staged in front of the True Value store on Central Avenue. They include representatives of the Sheriff's Office, the Eureka Police Department, the Arcata Police Department, as well as parks rangers and Department of Fish and Wildlife personnel.
The officers are focused on the Redwood Creek Apartment building at 1740 Sutter Road. A nearby resident tells the Outpost that he heard two shots fired this morning.
###
Police are swarming Sutter Road between Central Avenue and Park Road right now on multiple reports of shots fired. The suspect, which some sources are describing as an "active shooter," is believed to be carrying a long rifle.

The Sheriff's Office is asking residents of the area to shelter in place. Roads are blocked. We will be updating.
Shelter in place - residents on Sutter Rd btwn Central Ave & Park Rd in McK. Reports of shots fired.

— Humboldt Sheriff (@HumCoSO) August 17, 2016