After ten years and about 70 interactions both as host and guest, my impression of Couchsurfing is unstinting: it's one of the best organizations anytime, anywhere. With around ten million members worldwide, CS is the link between travelers looking for a bed – or simply a chat over a cup of coffee — and their hosts. Once you're registered as a Couchsurfer on their website, you have access to a vast, almost unlimited, world of "friends you haven't met yet." Best of all, it's free.
Last week, Louisa and I hosted two vivacious young women from Graz, Austria, who were driving north on an extended vacation to explore the west coast of the U.S.; and an intrepid couple – he originally from Poland, she from Malaysia – hitchhiking their way clear across America. On our profile page, we're stricter than most potential hosts, saying that we can only offer one night's lodging to travelers (our Old Town apartment is cramped for more than two people), and that we're only "open" from 5 p.m. to 9 a.m. But that's usually plenty of time to get to know complete strangers, cook and eat hearty meals, show off the amenities and architecture of our 'hood, and trade stories.
The Austrians had never kayaked before, can you believe? We were happy to remedy that defect in their life experience — by the time they left they were true believers. A couple of nights later, Louisa introduced Tomasz, from near Krakow, to the more upright joys of stand-up paddleboarding.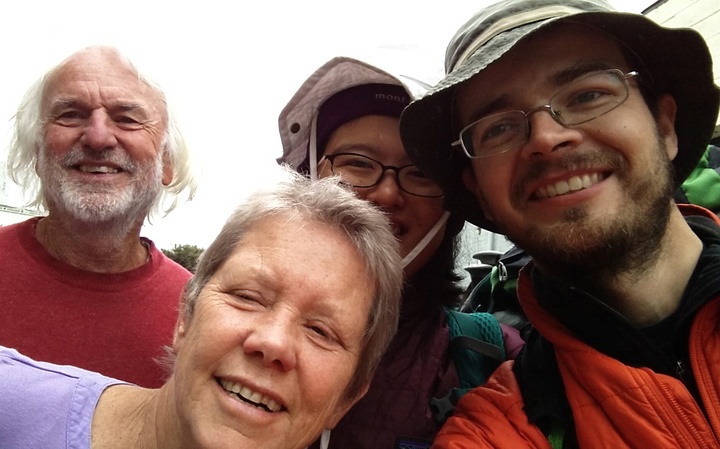 When we receive a request from a CSer asking if we can host them, the first thing we do is check their profile, equivalent, for instance, to eBay's "positive feedback" system of rating buyers and sellers. After every visit, both host and guest comment on their stay, so we can check how previous interactions worked out for both parties. When hosting, we prefer "verified" guests – for a small fee, the CS organization certifies that a CSer's profile (address, age, gender, etc.) matches their passport or driver's license. Amazingly for such a huge organization with so many interactions, complaints of abuse or inappropriate behavior are almost non-existent. Here are some pluses of couchsurfing, as we've experienced it:
It automatically overcomes language barriers, since profiles include language competency. In Ankara, Turkey nearly 10 years ago, we hooked up with a group of English-speaking Turkish students who gave us a sense of what it was like growing up in a country where ethnic and religious tensions are inherent in everyday life. Later, the resident pianist of the Turkish National Symphony Orchestra (about our own age), a dedicated CSer, invited us to a rehearsal of a Sibelius tone poem.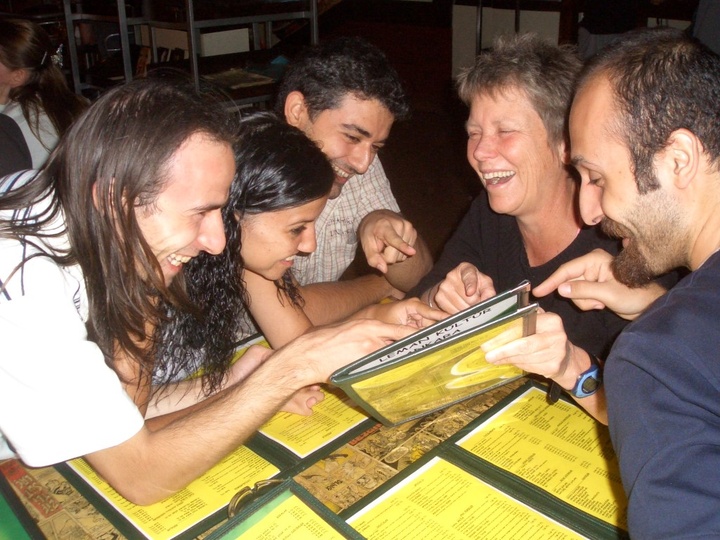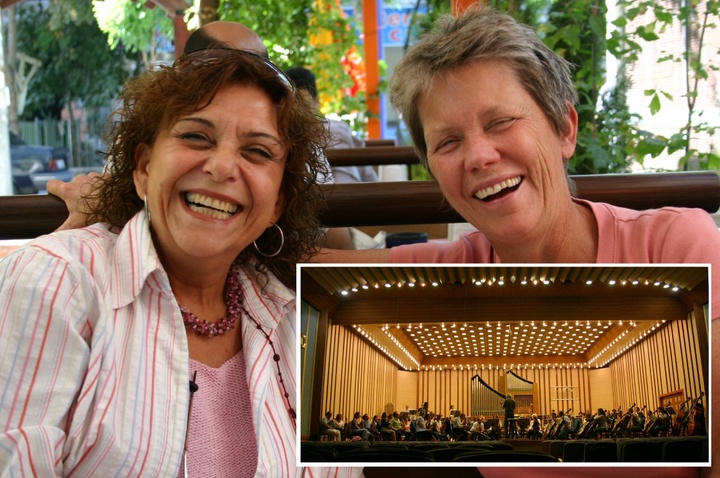 Speaking of age, couchsurfing dissolves away decades of age differences. When we're around 20-year-old kids (as often happens in our CS world), we're young again. I remember an evening bouncing around Xalapa, Mexico with a couple of kids who could have been our grandchildren, visiting their favorite dives, seeing the world through their eyes.
Friends for life! In 2009, we were Bettina and Dan's first ever CS guests, in Albi, France (since then, they've become old-timers). We later hosted their neighbors in Mexico, and last year they came to visit us in Prague, leading to a magical weekend of in-depth conversations punctuated with laughter and silliness. We're now planning another rendezvous.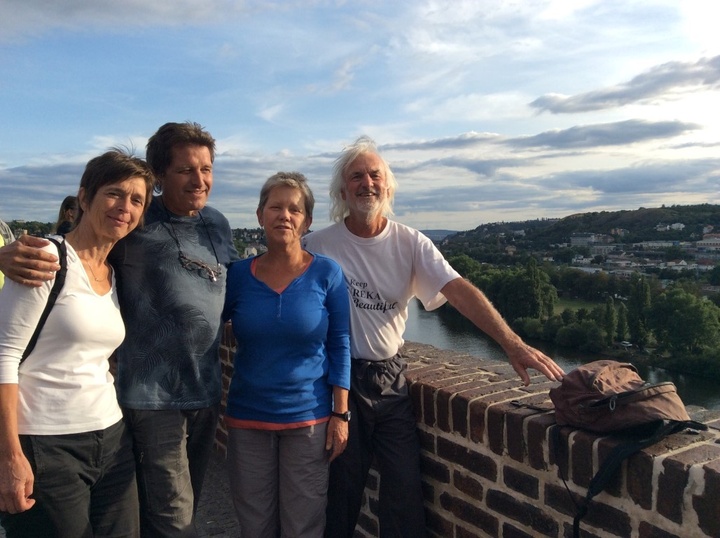 Near-instant cure for Traveler Blues: I was in Chartres, France, based in a couchsurfer's apartment (whom I never met—he was out of town, but was happy for me to stay anyway!), feeling tired and lonely after a few days of intense Gothic-cathedral-gazing. Online, I found a local CSer who said she was interested in just hanging (not hosting). Thirty minutes later, at her favorite cappuccino café, I was hearing about the weirdness of growing up in a city utterly devoted to tourism.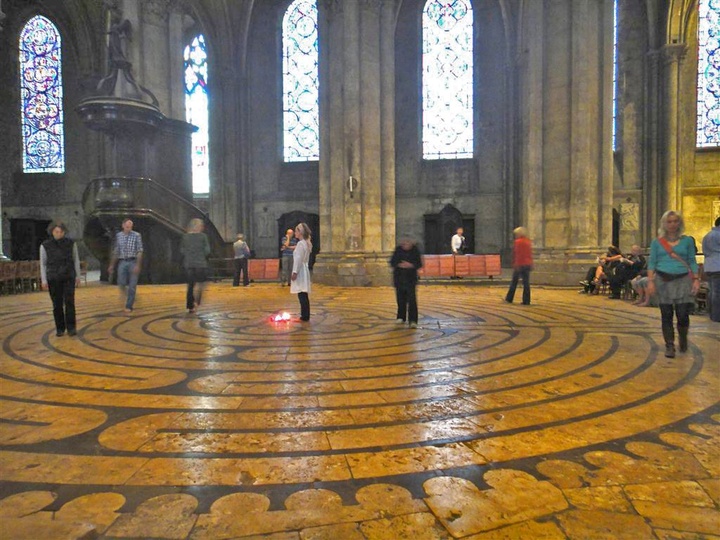 Parties! Maria in Sicily saw our visit as an opportunity for a couchsurfing party, inviting fellow CSers from all over the island to come meet her "honored" guests.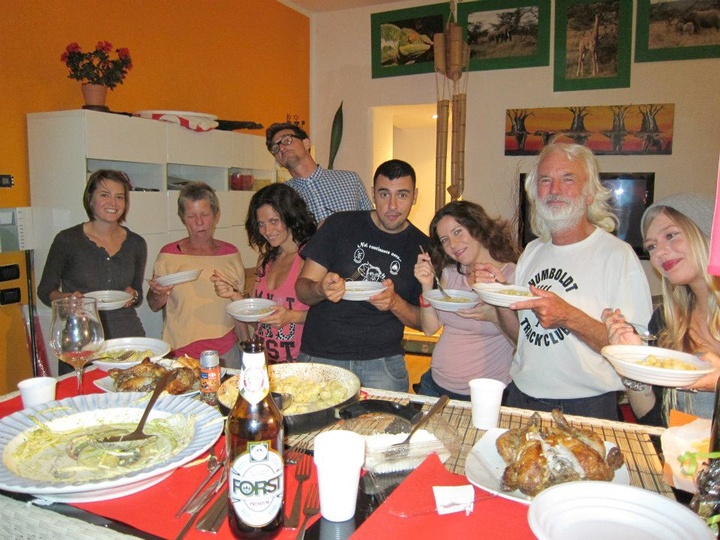 Intrigued? Check out the website at couchsurfing.com. Even if you have no plans for travel, you can vicariously experience other countries through the eyes of travelers. And if you are interested in heading out for an adventure, you're never far from a friend you haven't met. Yet.
###
Barry Evans gave the best years of his life to civil engineering, and what thanks did he get? In his dotage, he travels, kayaks, meditates and writes for the Journal and the Humboldt Historian. He sucks at 8 Ball. Buy his Field Notes anthologies at any local bookstore. Please.