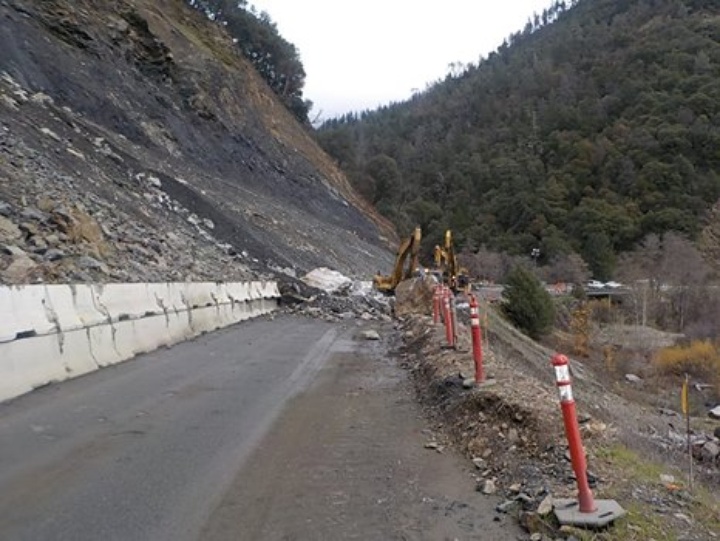 YESTERDAY:
###
The good folks at the California Highway Patrol and Caltrans District One agree:
Highway 299 is likely going to be closed for a long, long while.
The Trinity County slide that yesterday closed the freeway — Humboldt's principal path to the interior — re-slid in a worse way, yesterday afternoon, and now they're forecasting that the roadway isn't going to be open again until at least next week, and possibly later.
The slide is at Big French Creek, which is between Willow Creek and Weaverville.
Posts from Caltrans and the CHP: