PREVIOUSLY:
# # #
A Redway man jailed for home-invasion robbery and kidnapping made repeated phone calls ordering his girlfriend to concoct an alibi and round up other witnesses to back up his phony story, an investigator testified Monday.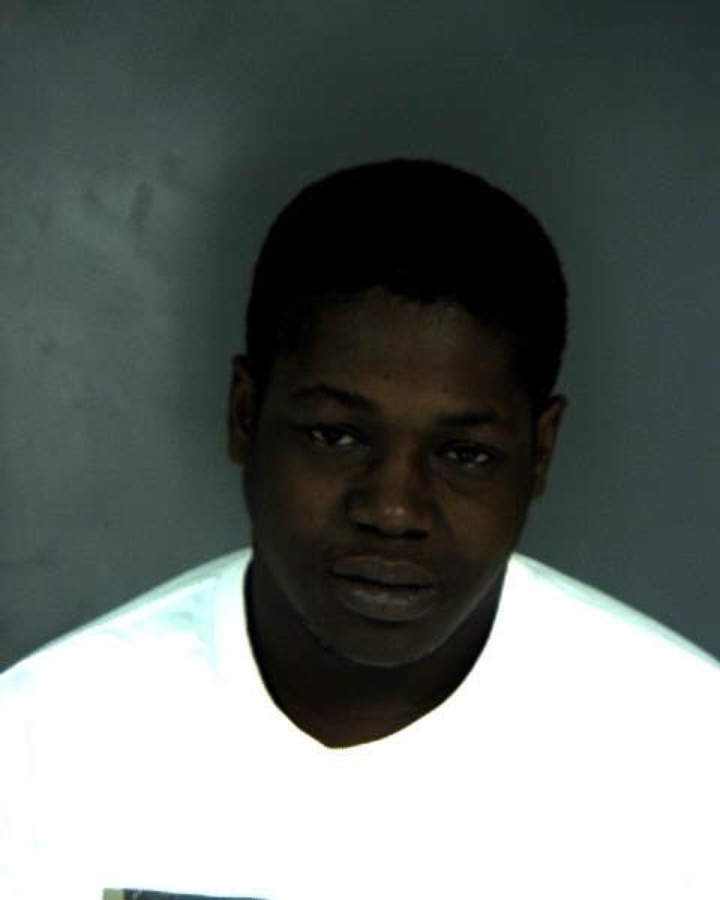 Judge John Feeney held Micah Tafari Keyes-Anderson to answer on new charges of soliciting a crime and dissuading a witness. Feeney made the ruling after hearing testimony from district attorney's investigator Marvin Kirkpatrick, who recorded at least 40 phone conversations Keyes-Anderson placed from jail between Oct. 11 and Oct. 20.
Keyes-Anderson allegedly made the calls to his girlfriend "Trish," telling her to testify that he was home with her, watching the show Sons of Anarchy, when the robbery and kidnapping took place in the Benbow area. She was instructed to describe a particular scene in the show.
Kirkpatrick said Keyes-Anderson also told Trish to contact other people to support this tale, even saying of one particular witness that he would "make it worth his time" if he told the right story.
Keyes-Anderson has been identified as one of five men who showed up Sept. 6 at a home on Meadow View Road, demanding drugs and money from the resident. They destroyed all phones in the house and made off with $1,500 and a shotgun. Then the victim was forced into his own vehicle, driven to a remote location and left there.
The stolen shotgun was found in Keyes-Anderson's truck during a traffic stop Sept. 27. He was arrested on a warrant on Oct. 6.
Under questioning by Deputy District Attorney Luke Bernthal, Kirkpatrick testified that during the phone calls Keyes-Anderson told Trish to say he bought the shotgun "on the street," and she was "pissed" when he purchased it.
Keyes-Anderson also insisted that his girlfriend go to court "to find out who was identifying him," the investigator said. At one point, the defendant arranged a three-way call with Trish and a man with a name similar to "Minchi." Kirkpatrick said Keyes-Anderson told Minchi that he "needed him to come up here and finish what we started … we fucked up and we should have finished it right."
Keyes-Anderson wanted "to say good-bye to the witness," Kirkpatrick said.
He also allegedly suggested that Trish contact the victim and urge him to drop charges in exchange for compensation.
During cross-examination, defense attorney Tyler Smith asked whether Kirkpatrick had ever heard people discussing a genuine alibi.
"Yes," the investigator said.
Smith wondered if it had ever occurred to him that Keyes-Anderson's alibi was true.
"No," Kirkpatrick said.
He said the girlfriend was afraid she would be arrested for lying, and "I heard Trish say many times that she did not want to do this."
Also, Keyes-Anderson had warned his girlfriend "not to use his fucking name (over the phone) before they put two and two together."
Smith pointed out that if someone indeed had a real alibi, he would still need to find people to support him.
"If someone's life is on the line, they're looking at 30 years in prison, wouldn't it be important?" Smith asked.
Under later questioning by prosecutor Bernthal, Kirkpatrick said Keyes-Anderson, while talking on the phone with his mother, said he was trying to come up with a false story "to say that he was at home when the robbery occurred."
Keyes-Anderson used his own jail-issued PIN to place the calls, but he also used the PINS of two other inmates.
Smith argued that without hearing the audio recordings it "seems a bit of a stretch" to assume it was always Keyes-Anderson's voice on the phone.
The original robbery and kidnapping case is still pending.