PREVIOUSLY:
# # #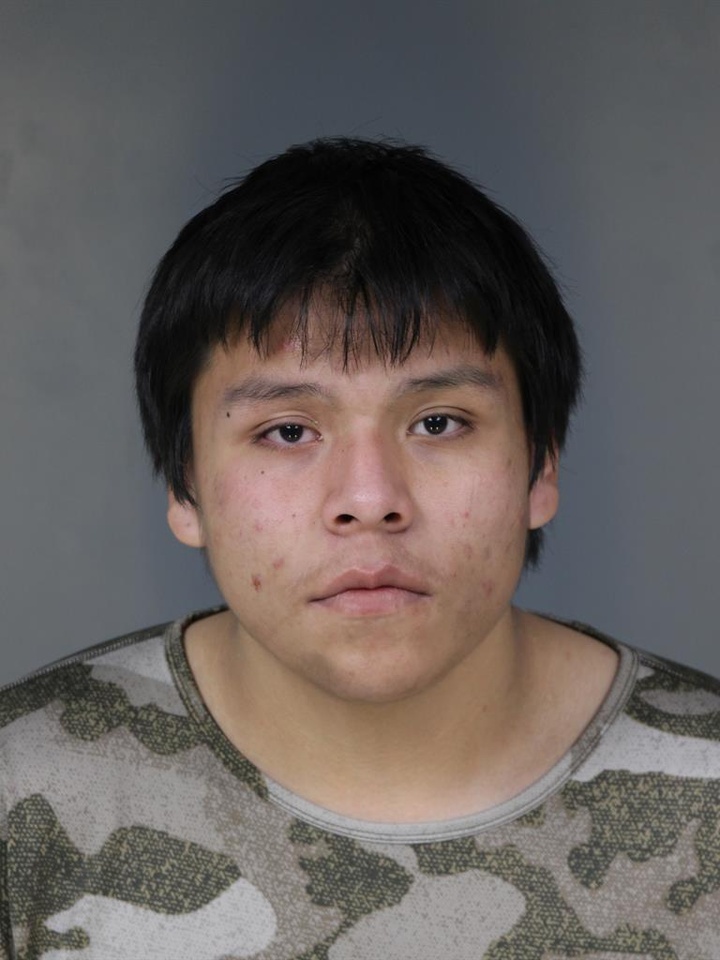 A Hoopa teen originally charged with attempted murder pleaded guilty today to attempted second-degree robbery.

Daniel Pratt Jr., 18, entered the plea on the condition that he receive probation. He will remain jailed until Judge John Feeney sentences him on Jan. 12.
"In this case we believe this resolution was the best for all involved," Deputy District Attorney Carolyn Schaffer said outside the courtroom. "We hope the defendant takes his probation seriously."
Defense attorney Greg Elvine-Kreis declined to comment.
Pratt's plea agreement halted an eventful preliminary that began Monday and had been expected to continue this morning. The hearing included Pratt's father taking the witness stand to provide his son an alibi, and the victim in the case saying he was too scared to testify.
Pratt was armed with two guns when he confronted Sean Hayden on Nov. 21 on the Klamath River bar. Hayden told Hoopa Valley Tribal police that he was sitting in his car when Pratt drove up and got out of a white SUV.
"He stated that Pratt stepped out of the vehicle and fired several shots into the air," Hoopa police Officer Dwayne Lane testified under questioning by prosecutor Schaffer. Hayden told the officer that Pratt then pulled out a revolver, fired a shot into the ground in front of Hayden's car, "and requested that he give him all his shit."
Hayden responded with, "Like what?"
Lane said Hayden and Pratt were face to face, with Pratt pointing the revolver at him. When Hayden realized the gun was no longer pointed at his head, he sped off. Pratt fired two shots, both striking the car on the driver's side. One bullet hit the rear door and the other the back fender.
Pratt, who reportedly was once close friends with Hayden, was arrested later that day at his family's home in Hoopa.
His father, Daniel Pratt Sr., was called as a defense witness. Elvine-Kreis's first question was "Mr. Pratt, would you lie for your son?"
"Oh, no," Pratt Sr. responded. He then testified that his son was home when the crime occurred. Although he didn't see him, the father heard Pratt Jr.'s voice. The son and his mother had been planning to drive to McKinleyville to take their sick dog to the vet, but Pratt Jr. had changed his mind.
"He hollered something from the bedroom," Pratt Sr. said.
Under later cross-examination, the father elaborated: "I heard him mumble something. [My wife] went into the bedroom and came out and said "He's not going. I'm going by myself.'"
The mother had also been called as a witness but didn't need to testify.
When Schaffer asked Pratt Sr. why he didn't immediately tell police his son was home during the crime, he said he didn't know.
"I figured the justice system would take care of itself," he said.
Victim Hayden, 23, is a gaunt young man who could be mistaken for 16. He arrived at court Monday and took the witness stand, then announced "I'm not here to testify or anything."
Judge Feeney asked if he was concerned about implicating himself in a crime.
"I'm just worried about what might happen afterward with my life," he said. "I have two bullet holes in my car. I don't want to get shot at anymore."
The hearing was halted for some time while Hayden spoke with a deputy public defender about his options. Feeney then ordered him to return to court this morning. He was there but didn't need to take the stand after all.
When Pratt Sr. left the courthouse, he shook hands with both Officer Lane and Hayden, who were sitting together on a bench in the hallway.
Pratt Jr. had been accused of attempted murder, attempted second degree robbery, shooting at an inhabited vehicle and assault with a firearm. In addition he faced firearms allegations that could have meant a long prison term had he been convicted. Attempted second-degree robbery, though a serious felony and a "strike" under the Three Strikes Law, carries a maximum prison term of three years.