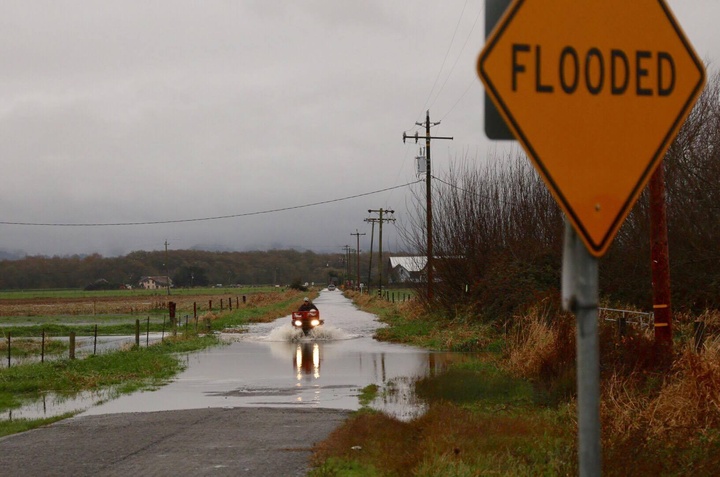 Last night's 101 mudslide and the hay truck spill on Cannibal Island Road are only two of the traffic snafus around the county today. Big rains last night have closed and flooded roads all around the county.
Here's the best intel as of a few moments ago, via the morning bulletin from the Humboldt County Roads Department:

Hookton Road is closed.

Meridian is closed.
Port Kenyon is closed.
Coffee Creek Road is closed.
Pine Hill Road is closed.
Jackson Ranch Road is closed.
Berta Road is flooded

is closed.

Zanes Road is flooded.
Elk River Road

is flooded.

Cock Robin Island Road is flooded.



Jacoby Creek Road is flooded.
Freshwater Road is flooded.