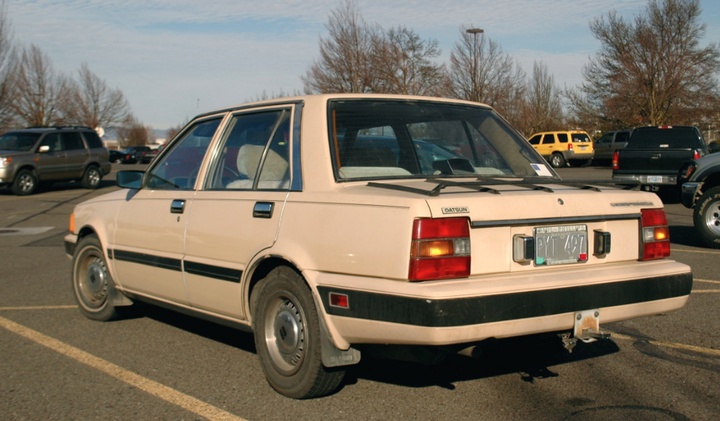 So maybe you were not blessed with movie star good looks and, thus, a career in the moving pictures is not in your future. (Also, you live in Humboldt.) But what if I told you that your shitty car or your "lightly run down" home could star in a movie and get you paid? Hooray!
Sometime in early 2017, a somewhat hush hush film production will be shooting in Humboldt and they need prop cars and homes — and, OK, a few human beings, also.
Get the details in the Humboldt-Del Norte Film Commission press release below:
Homes, cars, and actors wanted for movie.

The Redwood Region will be visited by yet another movie this winter. The film is currently scheduled to shoot the entirety of the project in the area and will depend on many local resources to make it happen. Descriptions for locations, prop cars, and where to submit for local acting talent/background are listed below. Compensation provided.

House (preferably in Eureka): two-story. Can be a little shabby chic or run down with paint chips on the outside. Must have adjoining driveway and no obstructions in front of the home (i.e.: large bushes or tall fences). Dated interior preferred, with wallpaper and/or wood paneled walls and/or bright colors but no white or light walls. NO modern/contemporary homes. Funkier the better. Please submit interior and exterior photos.

As for the vehicles, the production is looking for the following styles all in running order:

Car #1: 1980's quirky compact sedan or compact boxy wagon. Nissan Stanza or Toyota Tercel wagon preferred. Red, burgundy, or other bright colors are ideal.
Car #2: 1980's-1990's compact foreign sedan in rough shape. Body damage and mis-matched color body panels are preferred.
Car #3: 1980's-1990's full-size American 4-door sedan in rough cosmetic shape. Car should be a conservative color (brown, beige, blue, grey).
Car #4: 1980's-1990's luxury car in excellent condition. Black color is preferred. Examples could be a Range Rover, Jaguar, Mercedes, Rolls Royce, Cadillac, etc.
Car #5: 1980's-1990's four-door American police car. Car does not have to have police gear or graphics. Preferred cars include Chevy Caprice, Ford LTD/Crown Victoria, Dodge Diplomat, or Ford Taurus. Open to most colors.
Car #6: Car late 80's, dark colored nice SUV. Think Range Rover or similar.

If you have a home or car that matches the above descriptions, then please email a picture of the home/car with your contact info to commissioner@filmhumboldtdelnorte.org.

The feature will, also, be hiring locals as background and some minor speaking roles. Those interested in being in front of the camera, should sign up with Redwood Curtain Casting at www.redwoodcurtaincasting.com.