UPDATE, 12:30 a.m.:

LoCO Editor Hank Sims reports that Broadway Cinema is not accepting credit cards at the moment. Looks like all you weekend Jedis will need to pocket some cash before trying to catch the new Star Wars flick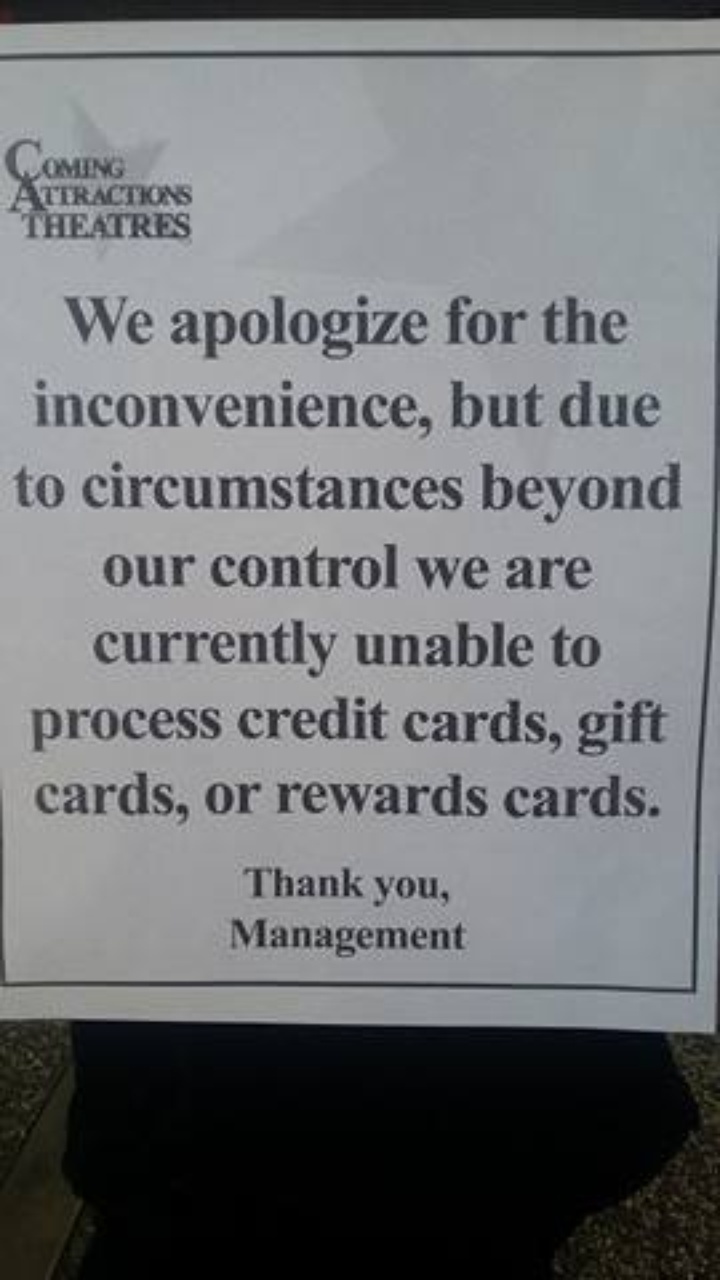 ###
UPDATE, 11:10 a.m.:
An AT&T representative has responded to our query, and assures us that they are looking into it. Keep the reports coming. The more info the better.
###
Multiple LoCO readers are reporting that their AT&T internet is down this morning.

The Outpost has reached out to AT&T and we are awaiting more information … Don't hold your breath.
Keep us posted if service is down in your area, it may help us figure out what's going on.