PREVIOUSLY:
###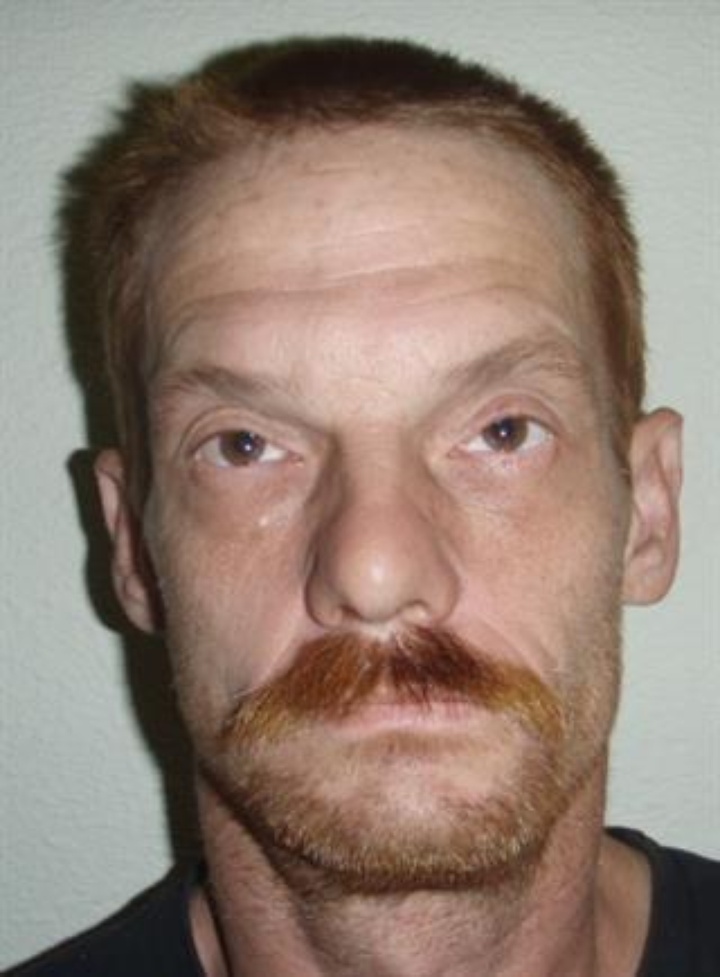 A McKinleyville man already on probation for "wet reckless" driving is now accused of murder for allegedly running over and killing a teenage girl while driving drunk.

James Arthur Merrick II reportedly was under the influence when his pickup truck struck Tessa Gingerich as she walked along Central Avenue in McKinleyville about 8 p.m. Wednesday. The 16-year-old died later at Mad River Community Hospital in Arcata.

Today Judge Marilyn Miles advised Merrick, 42, that he is charged with murder, drunken driving causing injury, driving with a blood alcohol of more than .08 percent, and hit-and-run driving resulting in death. He also is accused of violating the probation he was granted in April 2015.
Bail on the new charges is $1 million, and there is no bail allowed on the alleged probation violation.
Merrick, a thin man with red hair and beard, spent much of his court appearance staring down, his hands clasped in front of him. As he left the courtroom he mouthed "I love you" to a middle-aged woman and a younger woman seated in the audience.'
Merrick had been planning to hire a private attorney but said he was unable to do so. The county Conflict Counsel's Office was appointed to represent him, with Deputy Conflict Counsel David Lee entering not guilty pleas on his behalf. The preliminary hearing was set for Jan. 3.
According to court records, Merrick was arrested for DUI in March 2015. A month later he pleaded no contest to the lesser charge of reckless driving involving alcohol, or "wet reckless." He completed a court-mandated alcohol education program in July 2015.
On Wednesday night, says the California Highway Patrol, Merrick was turning left onto Central Avenue from Anna Sparks Way when his Dodge Ram pickup truck hit the teen and then a lightpole. He allegedly tried to escape but was stopped by witnesses.
Murder, punishable by life in prison, can be charged in a DUI death case when the defendant has an alcohol-related driving conviction within 10 years prior.
In April 2015, when he admitted to the wet reckless charge, Merrick penned his initials in a box next to this paragraph on the plea form:
"I understand that being under the influence of alcohol or drugs, or both, impairs my ability to safely operate a vehicle. Therefore, it is extremely dangerous to human life to drive while under the influence of alcohol or drugs, or both. If I continue to drive while under the influence of alcohol or drugs, or both, and as a result of my driving someone is killed, I can be charged with murder."
Merrick also is listed as a registered sex offender on the Megan's Law website.