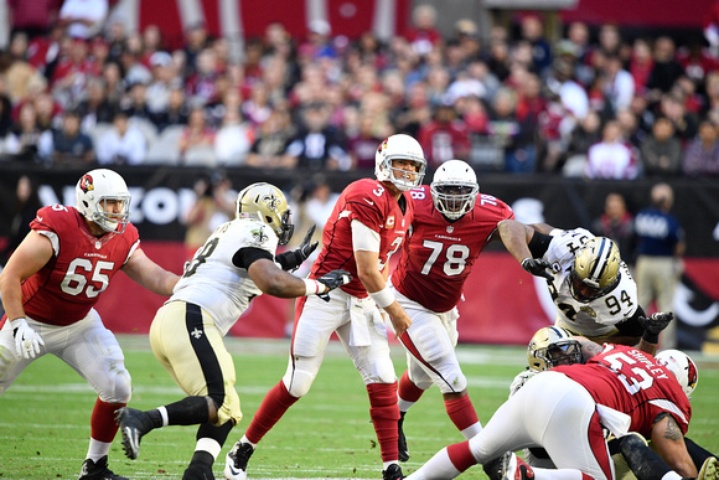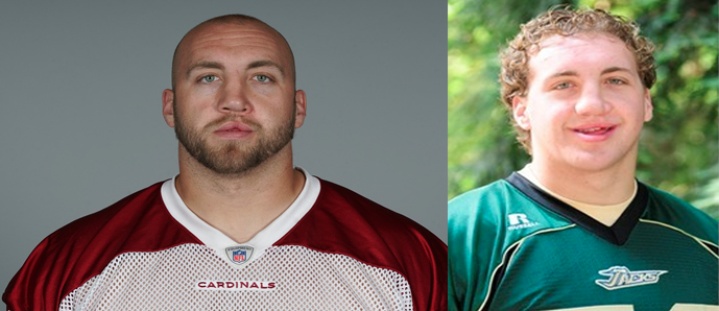 Taylor Boggs, the pride of Humboldt State football, made his first NFL start on Sunday for the Arizona Cardinals.

Boggs has played as a backup offensive guard for several NFL teams including the New York Jets, Chicago Bears and Detroit Lions, after being signed as an undrafted rookie in 2011. But Boggs got his first nod to start a regular season game yesterday against the New Orleans Saints.
Boggs got off to a shaky start, allowing a pass rusher to blow by him almost untouched, causing Cardinals' quarterback Carson Palmer to be sacked early in the second quarter.
The mistake was noticeable enough to make the NFL's highlight reel, and TV broadcasters called Boggs out for his poor performance.
But the former Lumberjack seemed to recover from his early blunder, as the Cardinals' offensive line didn't allow another sack for the remained of the game, which ended in a 48-41 Saints win.
The Cardinals have been eliminated from playoffs this year, but keep an eye out for Boggs in his upcoming matchups against the Seattle Seahawks and Los Angeles Rams.