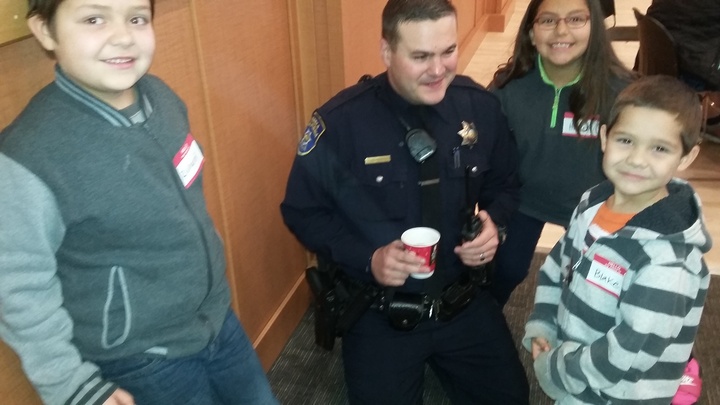 Around five dozen kids and a whole slew of cops and firefighters gathered at the Humboldt County Office of Education's Sequoia Conference Center early this morning for the Eureka Police Department's third annual "Shop With a Cop" event. For three years running, now, the police department and local service organizations have raised cash to buy Christmas presents for underprivileged kids, and this is the day they spend it.
Breakfast was catered by the local McDonald's franchise, and the Target store gave the kids discounts on the toys, games or whatever. Police officers and other emergency personnel sat with the kids and their parents various tables around the conference room, sharing laughs while tucking into their McMuffins.
Eureka Police Chief Andy Mills told the crowd — which included Betty Chinn, Supervisor Virgina Bass and former Eureka City Councilmember Melinda Ciarabellini — that this is his "favorite day of the year."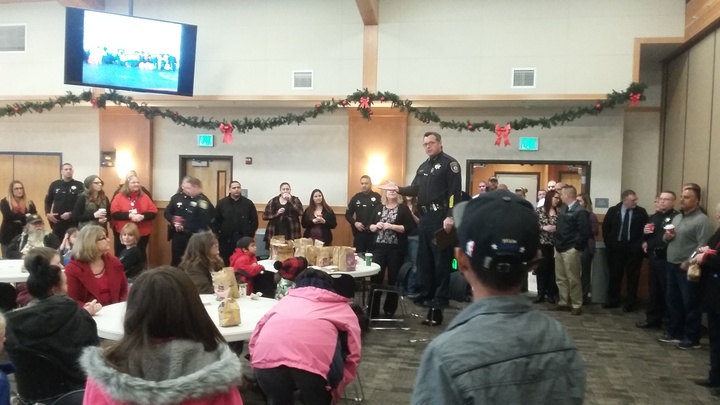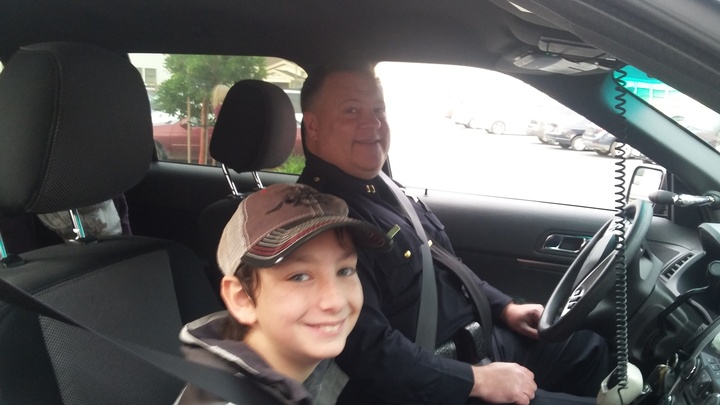 Mills promised everyone the full lights-and-sirens experience for their police, fire and Humboldt Transit Authority convoy over to Target, a few blocks away. The buzz in the room picked up audibly when Mills promised sirens.
At about 8:45 a.m., the convoy headed out, and their noise was heard for a surprisingly large area of the town, prompting — as expected — a few inquiries to the LoCO about what the holy hell was going on in town. It may have been an inconvenience, but this reporter can testify that the kids were really, really stoked about the sirens. They were loud!
If you missed the cacophony, relive it in the video below — a little over 60 seconds of kid-delighting lights and sirens as the convoy pulled out of the parking lot of the Office of Education:

Eureka Police Department press release:
This year we've partnered with Big Brothers Big Sisters, Betty Chinn, Boys and Girls Club, and the City of Eureka's Park and Rec CAPE program. Those organizations helped select 50 kids under 12 to come out for a fun morning.

We will begin the morning at the Sequoia Conference Center, 901 Myrtle, at 8 a.m. Kids will be dropped off and breakfast provided by McDonalds.

At about 8:45 we will load up in police cars, fire truck, and a Humboldt Transit Authority bus. (This is the part you may get calls about) A large police presence traveling from Sequoia Conference Center to Target will only be something to smile about!

Kids will be paired up with an officer and will get to spend $100 on items of their choice. Target is providing 20% off each purchase!
This event was made possible through generous donations from the Rotary Club of Southwest Eureka, Quota International of Eureka, Eureka Neighborhood Watch Block Party, Humboldt County Office of Education, McDonalds, Target, Eureka PoliceOfficers Association, Humboldt Deputy Sheriff's Organization, and more!

Also participating alongside EPD are members of Humboldt Bay Fire, HCSO, and APD.