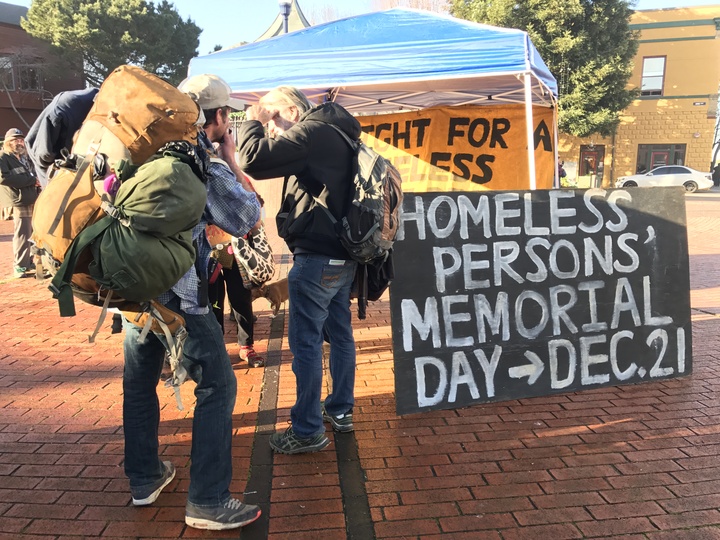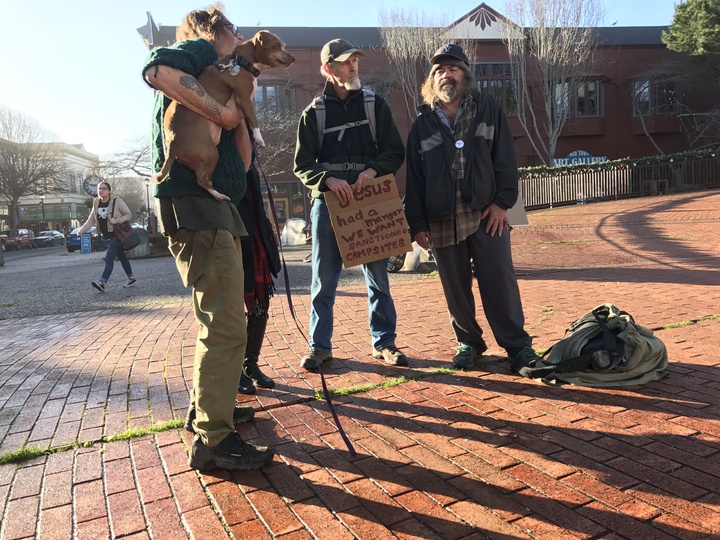 The local homeless community and its supporters are gathering at the Old Town Gazebo this evening to collect donations and raise awareness of those who have died on cold winter nights.
There will be live music, and people sharing stories of how homelessness has affected their lives. Blankets and warm clothing will be collected until 10 p.m.
The annual event is always held on the winter solstice, the longest night of the year. According to the Facebook event, a candle-light vigil will also be held in honor of those who lost their lives to homelessness.
"On December 21st, the Winter Solstice, the shortest day and longest night of the year, we honor and remember our friends, loved ones, and neighbors who have died while experiencing homelessness," the Facebook event reads. "We know December 21st is the first day of winter and thus occurs during a cold and wet time for people living outside."
Local homeless advocate Martha Devine said that the event is also held to emphasize the poverty and lack of affordable housing in our community.
"You think it's gonna get any better with Trumpster in the White House?" Devine said. "It's dangerous to be on the streets, not just because you're exposed to the weather, there's a lot of people with guns who will try and rob you of what you have."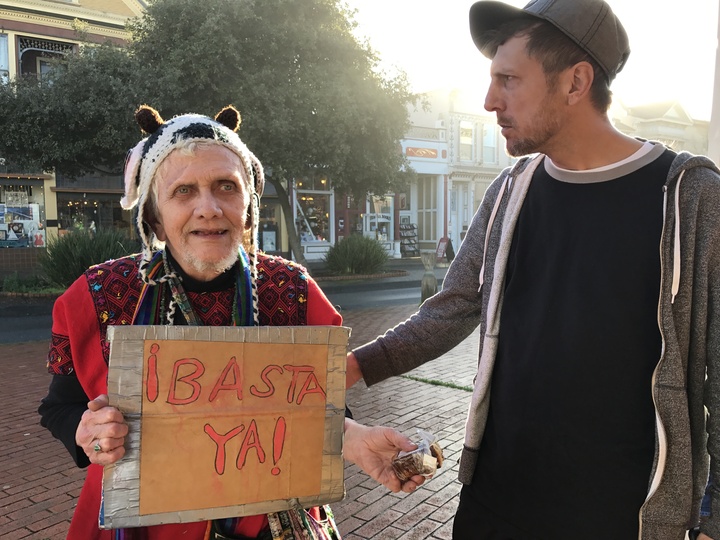 Martha Devine.