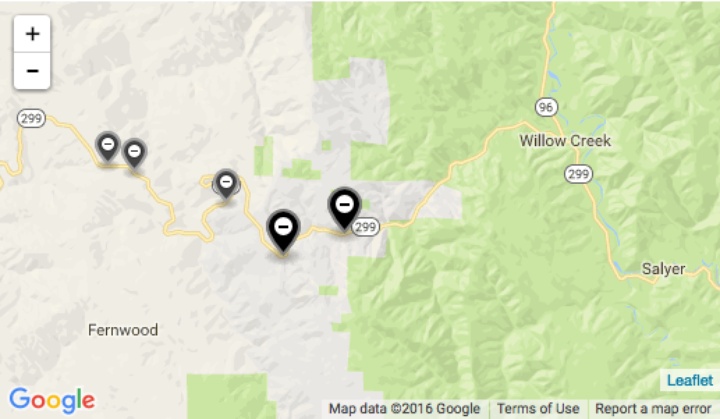 UPDATE, 5:40 p.m.: The latest from CHP:
SR299 is now open in both directions. Chains are required on all 2WD vehicles. Any 4WD vehicles must have chains or snow tires installed to pass thru the area.
# # #
UPDATE, 5:08 p.m.: From CHP:
Please be advised SR299 is currently closed at Berry Summit in both directions due to several big rigs stuck in the area. Multiple CHP officers are on scene attempting to clear the roadway.
Chains are required on all vehicles (2WD or 4WD) at this time.

# # #
Snow! Oh no! Caltrans' traffic cameras along Highway 299 confirm that it's very wintery up on Berry Summit. Right on cue, LoCO's CHP Watch is lit up with traffic collisions and hazards in the area. Drive safe, Humboldt.
We should note that Caltrans is requiring chains on vehicles that are not 4-wheel drive or all-wheel drive. According to recent chatter on the scanner, CHP is considering closing 299 for 2-wheel drive vehicles. They have not yet done so. We'll keep you posted. In the meantime, Caltrans recommends that motorists "carry snacks, blankets, water, warm jackets, and chains with you" should you be headed out that way.