Before she was developing an international clothing line or crushing watermelons between her thighs on cable TV, Kortney Olson was a troubled Humboldt County teen with negative body image and a snowballing meth addiction.

It seemed a long off way from her life as the student body president of St. Bernard's class of '99, where she was voted most likely to succeed, and dreamed of becoming the first woman president.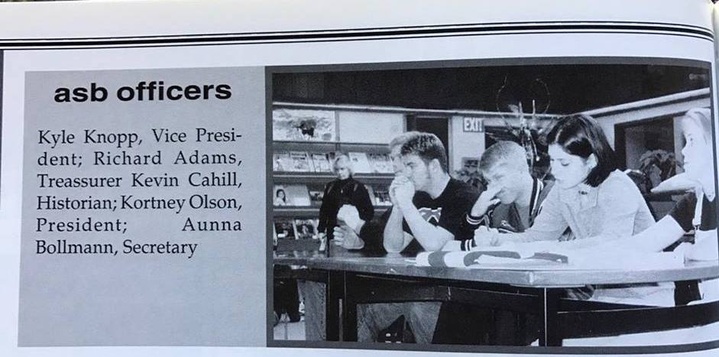 Olson's persistence would follow her into the gym, where she worked out regularly to meet society's unrealistic demands of having a perfect body size. But her life took a dramatic turn when she was raped by her boxing instructor during her senior year of high school.
"He was supposed to be my mentor at the time, so that was definitely a watershed that spun me out of control," Olson said. "It took me a long time to come to terms with the fact that it was not my fault."
Then life went from bad to worse when she took her first hit of meth on the night of her homecoming dance.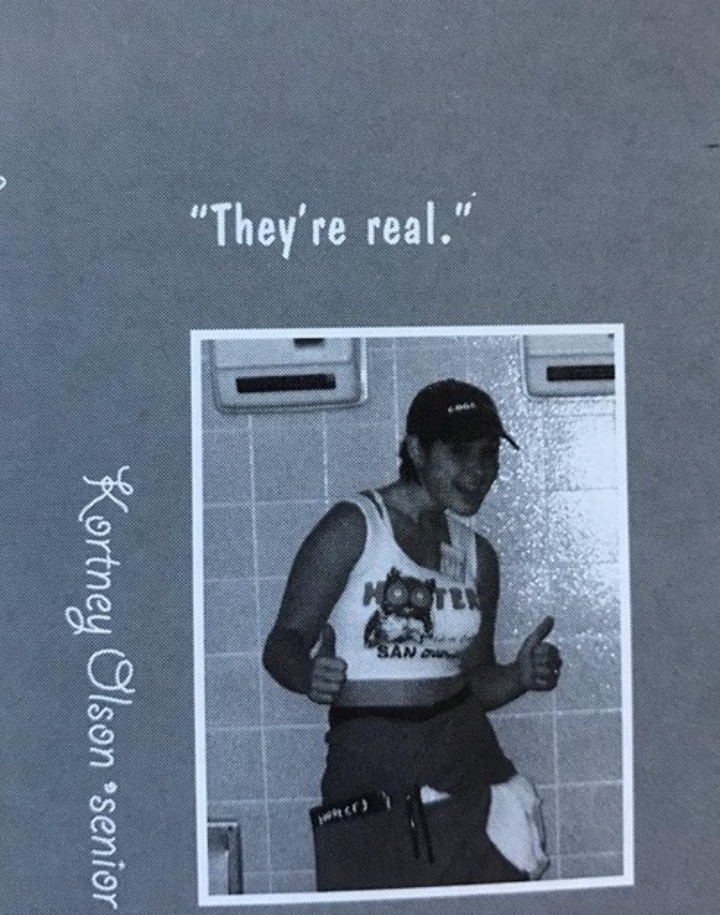 "After the dance, I walked into my best friend's house and it was so strange; everyone's eyes were bulging out of their heads," Olson said. "Their pupils were the size of pennies, and you hear 'just say no' and all that bullshit, but drug education sucks. Had I heard my story when I was young, I more than likely wouldn't have picked it up."
That first hit sparked an addiction that would mar her life for the next decade.
"I was a classic Humboldt County fuck-up," Olson said. "Just absolutely insane. I would steal your wallet and then help you look for it."
At 21 the Fortuna native checked into rehab, but it would be another six years before she could shake her meth and alcohol addictions.
"When I got to 26, I was like 'I'm not in the White House, how the fuck did this happen?'" Olson said.
Her passion for fitness became the foundation of her recovery, and when she moved to Australia to pursue a love interest in her late 20s she began working toward a career as a professional bodybuilder.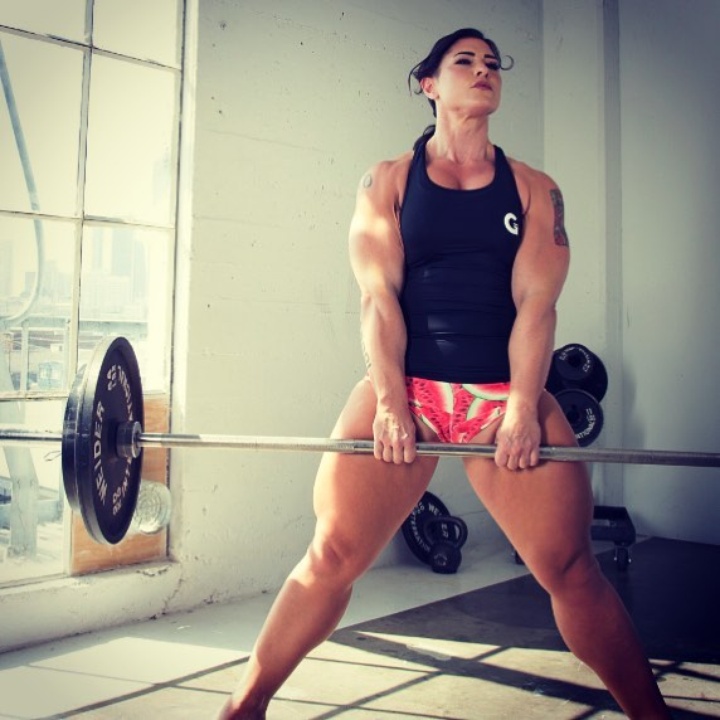 But when she hurt her back wrestling, her problems started all over again.
"I thought 'pain pills, that's not my problem. My name's on the bottle, so it's all right,'" Olson said. "Then I spent the next year and a half developing a gnarly pain pill addiction. I went from Vicodin, to Norco, to Oxycontin really quick. That made me realize on a whole 'nother level what kind of problem I had."
The Oxycontin habit would be harder to break than her addiction to speed, but she regained control of her life after swallowing her last pill on June 14, 2010.
"That's when my recovery finally started to begin," Olson said.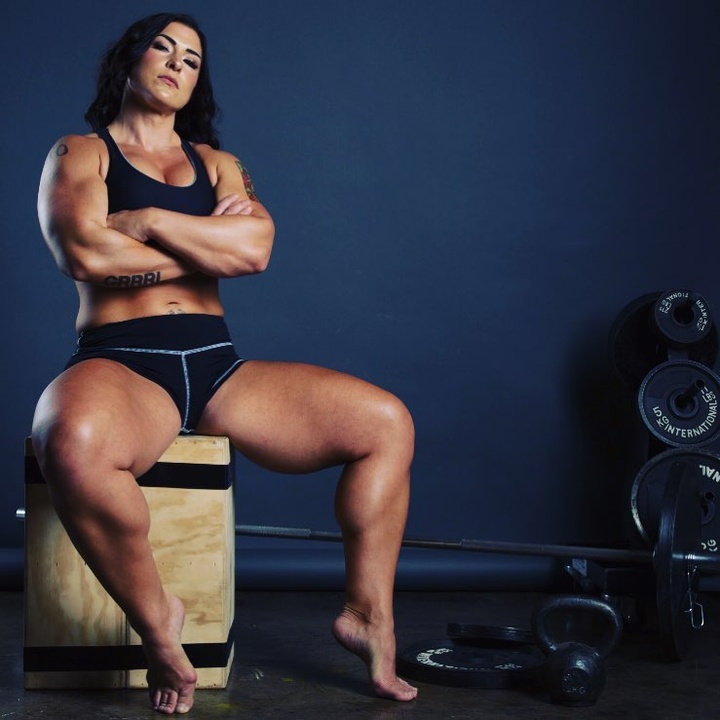 Despite her addictions, Olson never quit working out, and she managed to gain international attention when she was dared to crush a watermelon between her muscular thighs.
A video of her melon-popping thighs was uploaded to internet in 2009, but she didn't become a viral sensation until the video was featured on the hit Comedy Central series "Tosh.0" in 2011.
Olson continued to build on her new-found internet fame by posting more videos, and winning the Women's Australian Armwrestling Championship in 2012. Two years later, her inhuman strength landed her a spot on the History Channel series "Stan Lee's Superhumans."
With all her growing success, Olson decided to start the clothing line "GRRRL," in hopes of inspiring women who have also been affected by body image issues. (She also hosts women empowerment camps named Kamp Konfidence.)
"We're a very authentic brand. We don't have any photoshop in our advertising and we don't have traditional sizes," Olson said. "Instead of sizes, we use athlete names, because there's so much stigma wrapped up in being the right size."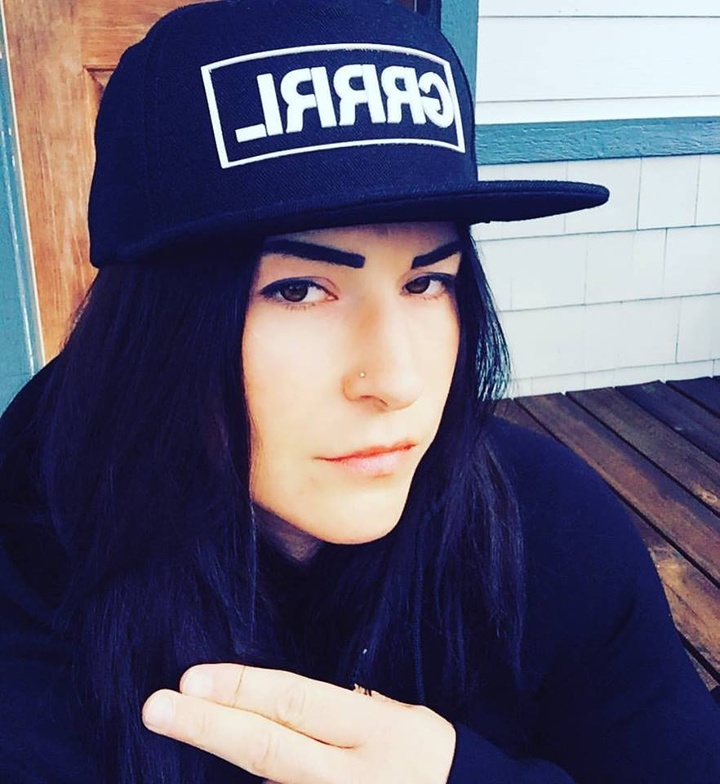 She launched the brand in 2015, but getting the company off the ground wasn't easy.
"We got started with five credit cards because I couldn't get a loan," Olson said. "I cashed out my 401k and spent the entire marketing budget for the year on sponsoring Holly Holm in UFC 193."
Holm KOd heavily favored bantamweight champion Ronda Rousey in the second round, and instantly became one of the most celebrated women in sports.
"She was wearing our clothing on her last Instagram post, and her followers went from 250,000 to over a million after the fight," Olson said. "And what everybody saw was her in our gear. It was literally like winning the lottery. That's pretty much what propelled us."
A year later, Olson's company is nearing $1 million in annual sales, and she's in the process of moving her business to Singapore, which she says is a perfect central hub for her markets in Australia, the U.S. and the U.K.
But she has hopes of bringing her brand back to Humboldt County.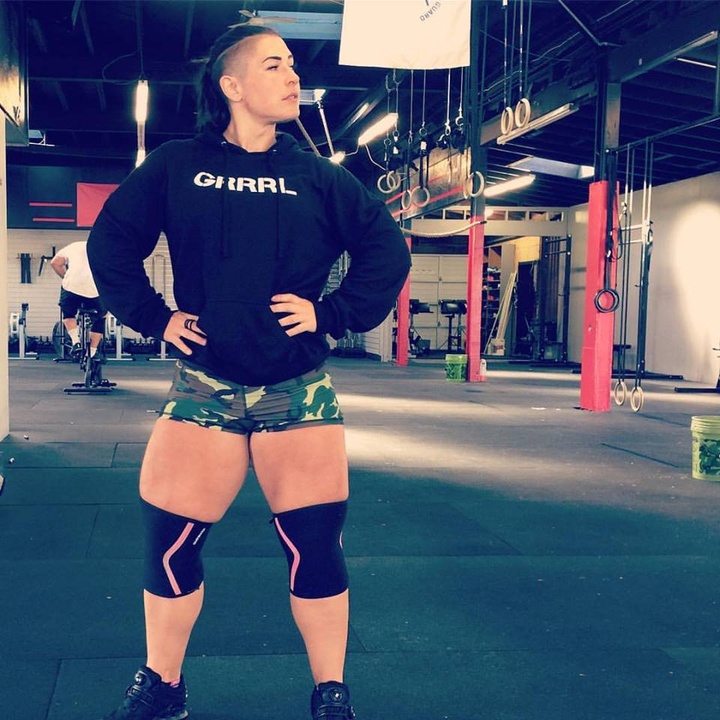 "That's part of the mission, to grow this clothing line and put the resources back in locally," Olson said. "I want to take what we've done in Australia and bring that message of hope to Humboldt."
While visiting Humboldt County last month, Olson took her first step toward bringing that message home when she inspired a Fortuna girls soccer team with a live watermelon squashing.
"It blew their minds," Olson said. "Girls need real role models who can do epic shit."
Olson crushes a watermelon for a Fortuna youth soccer team.