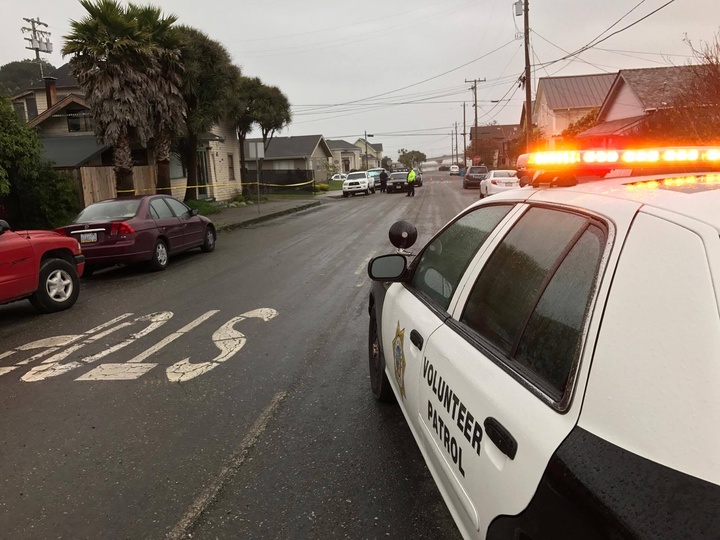 The Eureka Police Department is investigating a death in a home near the intersection of Third and P streets.
Police and the coroner's office were called to the scene about three hours ago, soon after a body was discovered inside. They have taped off the house.
Capt. Steve Watson, who was among the officers at the scene, told the Outpost's John Ross Ferrara a few minutes ago that the department was not yet releasing the age or sex of the deceased person. Watson indicated that police have not yet found any reason to believe the death to be unnatural, or the result of a crime.
"Out of an abundance of caution, we're being completely thorough the whole way," Watson told the Outpost's John Ross Ferrara. "If it turns out to be nothing unnatural, we'll downgrade. We're crossing our t's and dotting our i's at this point."
P Street is closed between Third and Fourth at the moment, while the investigation continues.