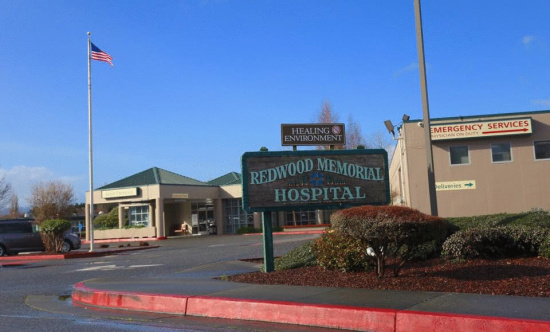 A woman with "serious, life-threatening injuries" was discovered in Fortuna this morning, near the corner of Rohnerville Road and Kenwood.
Sgt. Charles Ellebrecht of the Fortuna Police Department tells the Outpost that the woman was transported to Redwood Memorial Hospital. The police are actively investigating this incident, Ellebrecht said, and will release more information soon.
Contrary to what has been reported elsewhere, Redwood Memorial is not on lockdown this morning. It's open for business as normal, according to both Ellebrecht and the person who answered the phone there.
We'll update this post with more information as we get it.