On Friday, the Oregon branch of the U.S. Attorney's Office announced that a former Humboldt County resident had been sentenced to two years in federal prison for laundering over $2 million in profits from a marijuana distribution ring that sent Humboldt County weed to the East Coast.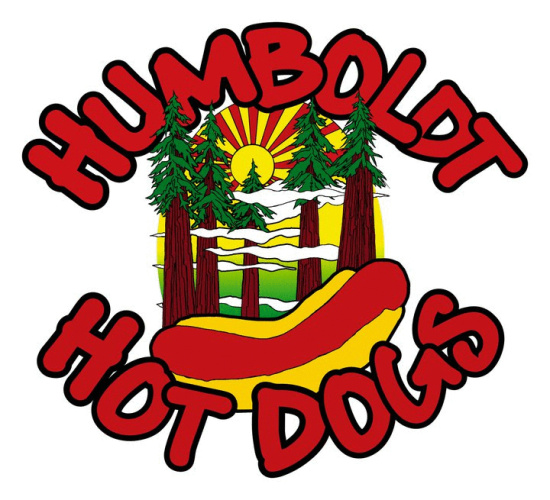 The man — Jonathan Robert Quaccia — is perhaps best known locally for his "Humboldt Hot Dogs" hot dog cart, from which he sold organic franks on the Arcata Plaza for a couple of years.
According to prosecutors, Quaccia grew weed in large sums and sent it through the mail to New York and Georgia. Afterward, he used several front people in several different states to deposit the proceeds into various bank accounts in sums of less than $10,000, which meant that they were not reportable to federal regulators. In all, more than $2 million entered and left bank accounts controlled by Quaccia over a period of a couple of years.
The Medford Mail-Tribune notes that Quaccia pleaded guilty to the charges back in November. As part of the plea agreement, he agreed to forfeit two vehicles and $100,000 in cash, which he admitted came from the proceeds of his criminal enterprise. Previously, federal agencies had seized a home in McKinleyville and a property in Salyer, where Quaccia manufactured the weed he later mailed.
The Humboldt County Drug Task Force and the federal Drug Enforcement Administration investigated the case.
Full press release from the United States Attorney's Office, District of Oregon, below:
On Wednesday, February 17, 2016, U.S. District Judge Ann Aiken sentenced Jonathan Robert Quaccia, 35, originally of Ashland, Oregon, to two years in federal prison for conspiracy to commit money laundering. The Court ordered the defendant to serve three years of supervised release upon his release from prison term and complete 500 hours of community service.

From 2012 to December 2014, defendant shipped marijuana from California to New York and Georgia for sale. Deposits of the proceeds from the marijuana sales were made in New York and Georgia into bank accounts held by Southern Oregon residents. The Oregon residents were recruited by Quaccia and co-defendant Matthew Correa. Those individuals then withdrew the marijuana proceeds from the Oregon bank accounts and gave the money to Correa, who delivered the money to Quaccia in California. This scheme was designed to promote the manufacture and distribution of marijuana and to conceal the nature, source and ownership of the marijuana proceeds. The amounts deposited and withdrawn were kept under $10,000 to avoid detection. Bank records show $2.2 million in marijuana proceeds were deposited in New York and Georgia, and $2,075,000 withdrawn in Oregon in at least 262 transactions.

Quaccia was residing in McKinleyville, CA, during the time of the offense. He has no previous criminal history.

This case was investigated jointly by the U.S. Drug Enforcement Administration and the Humboldt County Drug Task Force, and was prosecuted by Assistant U.S. Attorney Douglas W. Fong.