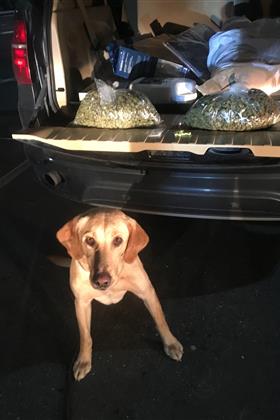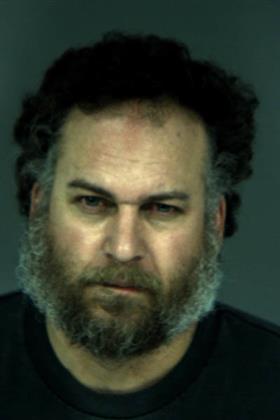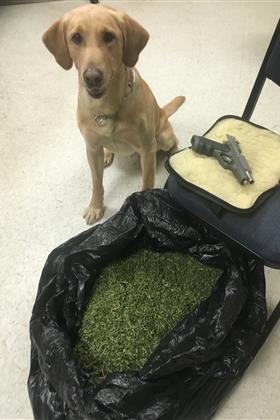 (Above: Benny, Silveira, Benny again)
Humboldt County Sheriff's Office press release:
The Humboldt County Sheriff's Office would like to highlight some of the accomplishments of the K-9 unit from last week.

On Tuesday, February 16, 2016, K-9 Benny and his handler conducted a traffic stop on Highway 101 near Trinidad. The deputy noticed the license plate light was not illuminated on the trailer, and conducted a traffic stop. The deputy contacted the driver, 45 year old Jody Alan Silveira, of Grants Pass, Or, and requested a registration check though the Sheriff's Office Communications Center. The deputy and K-9 Benny walked around the vehicle and K-9 Benny alerted the deputy of a controlled substance in the vehicle. The deputy searched the vehicle and located a handgun with a high capacity magazine, and approximately 6 lbs of marijuana.

Silveira was arrested for carrying a loaded firearm in a public place, carrying a loaded firearm to commit a felony, transportation of marijuana for sales, and the requirement of a license plate lamp. He was transported to the Humboldt County Correctional Facility where he was booked on the above charges.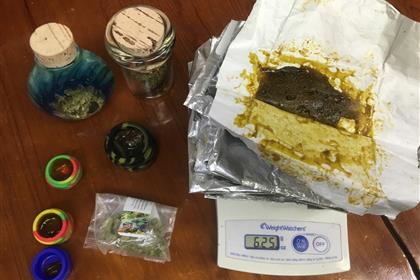 K-9 Benny with his handler and assisting deputies conducted over 12 traffic stops during a drug interdiction on Friday, February 19, 2016. Of these stops, K-9 Benny searched three of the stopped vehicles and alerted his handler of narcotics. Approximately 2.2 lbs of marijuana, 18 Vicodin pills, and 6.5 oz of concentrated cannabis was seized during the searches. These three subjects received citations for the violations associated with them during the searches.

If you would like to meet K-9 Benny and his handler, please visit them at the 29th Annual Dog Expo on Sunday, March 6, 2016 at Redwood Acers Fairgrounds, Eureka.

Anyone with information for the Sheriff's Office regarding this case or related criminal activity is encouraged to call the Sheriff's Office at 707-445-7251 or the Sheriff's Office Crime Tip line at 707-268-2539.