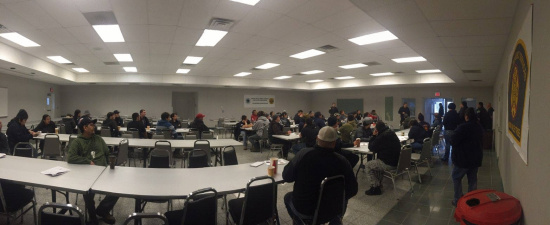 The Hoopa Valley Tribe mobilized a search party this morning to find and recover Hoopa man Mark Nelson, 31, who has been missing since Friday night at 11:30 p.m. after being pursued by police toward the Trinity River.
At the time police believed he was Charles McCovey IV, who was a suspect in a stabbing incident. Later McCovey was apprehended and police realized they had pursued the wrong suspect. The Humboldt County Sheriff's Office called off its search for Nelson on Saturday, Feb. 6.
Community members continued to search on Sunday and Monday. One of Nelson's shoes was located on Saturday afternoon and the mate to that shoe was located on Monday in the same stretch of river between the Trinity River Bridge and Big Rock. On Tuesday the tribe assembled an organized search party.
Updates to follow as the day progresses.
###
PREVIOUSLY
###