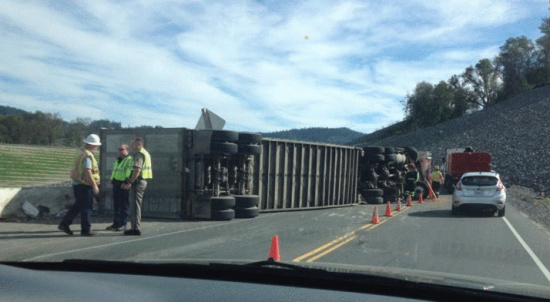 A big rig accident on Highway 101 south of Willits has slowed traffic in that area. Caltrans referred to the incident as a "major injury collision" and The Willits News notes that an air ambulance was requested for the driver.
Southbound traffic is slowly moving now, according to Caltrans, while northbound traffic is being rerouted onto the southern end of the Willits Bypass.
The Willits News is providing good updates on Facebook which you can follow below.