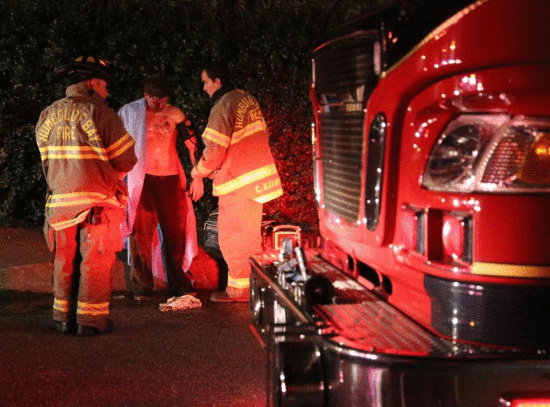 Humboldt County Sheriff's Office press release:
Preliminary investigations revealed the cause of the explosion and fire was related to a butane honey oil hash extraction lab operation (BHO), which was taking place at the residence. DTF Agents served a search warrant and located a tank which held 100 lbs of butane, which was being used in the production of the BHO, a semi-automatic shotgun, 20 lbs of concentrated cannabis (BHO), 60 lbs of marijuana shake, 5 lbs of dried marijuana bud, digital scales, a commercial grade vacuum oven, and 117 growing marijuana plants.

Agents determined through interviews and physical evidence, that the cause of the explosion was likely a gas leak which caused butane to leak into the residence and ignite when a vacuum pump turned on. The gas leak was likely caused by failing of a weld on the equipment from the BHO production. The male subject attempted to mitigate the leak, but was unsuccessful. The primary resident was out of town at the time of the incident.

Criminal charges are expected and the investigation is ongoing.
PREVIOUSLY: