---
Welcome Back, Highway 299!
---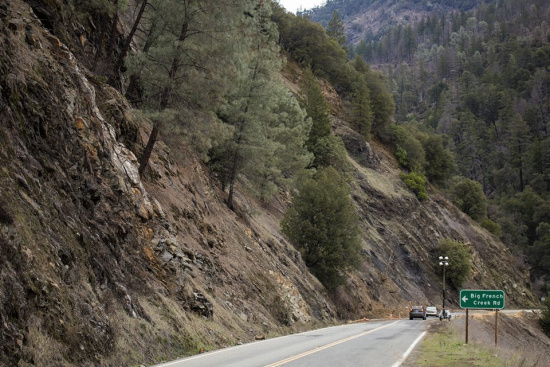 Guess what, Humboldt! If you would like to go to Redding today for some reason, hey, you should just go ahead and do that! Highway 299 near Big French Creek Road — slide central after last week's heavy rains — has been cleared for the normal two-way traffic we've all grown to love.
Huzzah! Thank you, Caltrans crews! Waterworks Park here we come!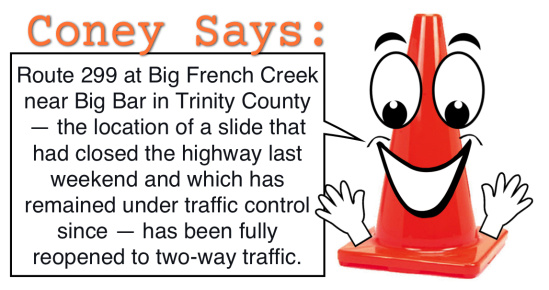 ---
SHARE →
---
---