This video of the slide on Route 96 south of Hoopa comes from our Willow Creek Maintenance Supervisor.UPDATE 1/30/16 - ROUTE 96 has been reopened to ONE-WAY CONTROLLED TRAFFIC. Expect delays, and note that conditions may change at any time. Always obey traffic control personnel on-site when traveling through the area.

Posted by Caltrans District 1 on Friday, January 29, 2016
UPDATE, Saturday 10:40 a.m.:
Caltrans reports that Route 96 has been reopened to one-way traffic control. However, the road may be shut down again if the slide shows any signs of destabilizing. Drivers should still expect delays.

###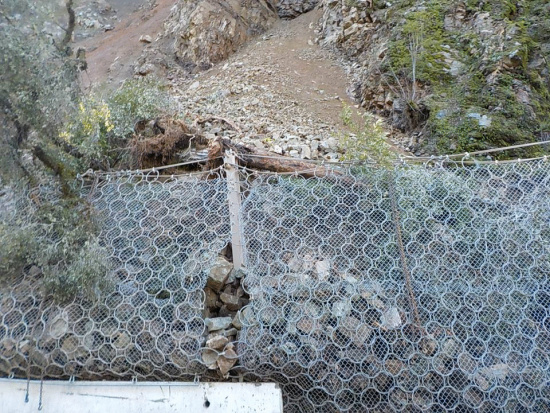 That slide on Highway 96 that has been harassing motorists trying to get from Hoopa to Willow Creek, or back, just slid again this afternoon. And this time it is not messing around.
Caltrans announces via its Facebook page that both lanes of the road are now fully closed due to new activity on the slide, which is about three miles south of Hoopa in the general neighborhood of tish Tang Campground. Right now, Caltrans says, it has no idea about when it will be able to get the highway open to traffic.
Tell your friends: If you're in Hoopa, you're probably going to be in Hoopa for awhile. If you're looking to get to Hoopa, you're going to have to either wait it out or you're in for a long, long drive around Johnsons or even up to Mt. Shasta.